Adventure Food
()
Adventure Food
www.adventurefood.nl
You need a real adventurer to tell how food tastes in extreme conditions like high altitude, freezing temperatures, blizzards or all mixed together. Hans van der Meulen is more than just a climber, he scaled Mount Everest & K2, Cho Oyu and Shishapangma as well as many other high peaks. He also went to the North and South Pole (both the long way).
He started his company AdventureFood as there was no tasteful freezedried food available for climbers and other adventurers. He designed new menus, mixes them all himself in his in-house factory and ships them all over Europe. I tested his food on Everest and many other mountains myself and can't get enough of his easy to prepare but still very tasty meals.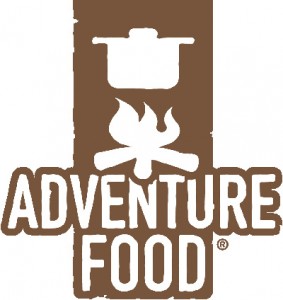 Especially in Northern Alaska his meals are useful as there are no trees there to hang our food in. So we need sealed and relatvely odourless food, while still being tasty and plentoful. Adventurefood is the solution 🙂
Adventure Food, powered by Hans van der Meulen
It was my interest in nutrition and my experience of expeditions
which prompted me to put my heart and soul into Adventure Food. I learned the hard way, from first hand experience, about nutritional requirements in such extreme conditions, and I make constant use of this knowledge to make the range the best it can possibly be. You don't realise how important nutrition is until you find yourself on a 70-day trek to the North Pole (the first Dutch expedition to the North Pole,
in 1997) or climbing an 8000m-high mountain (the first Dutch person to climb Mount Everest without additional oxygen, in 2002). I realise like no other that nutritional value, taste and ease of use are crucial to
completing such challenges. And now 'everyday' sportsmen and women can profit from this knowledge too by choosing Adventure Food! For more information about my expeditions go to:
Meals with meat

Vegetarian Meals

Breakfast, Lunch and Dessert

Sundries
Varied menu
Crunchy Muesli or a warm breakfast with cereals, fruit and nuts?
Would you like for lunch a substantial omelet? How about Walnut Pasta for dinner, or perhaps something more exotic like Rice Satay? For dessert, do you prefer Chocolate mousse?
With Adventure Food you will be able to create a different menu every day. Outdoor adventuring with the benefits of great cuisine!
Diets
Adventure Food also provides a selection of vegetarian, vegan, or gluten-free dishes. After indicating your diet preferences an adapted menu will be shown.
You can indicate that you don't eat:
All products may contain traces of milk, nuts and peanuts.