1000 Americans: Officer Kyle Bear, Auburn, WA, USA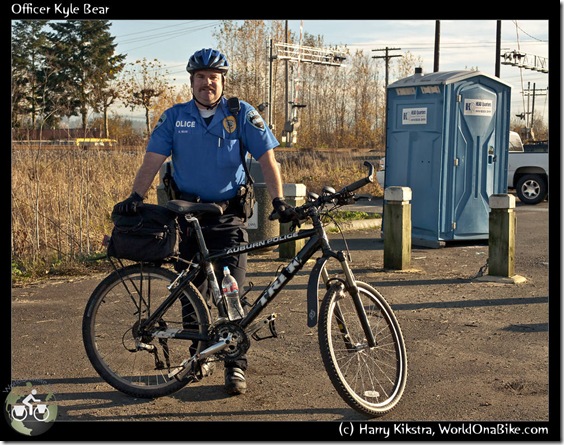 It was great to meet somebody who works on a bike! Officer Kyle was patrolling the interurban trail in Auburn, Washington State, South of Seattle.
He was very friendly and interested in our trip. We were jealous of his light bike, especially when he tried to lift mine and couldn't 🙂
See also the tripreport about the speed ticket he gave me!
You might also like