1000 Americans: Charles Corum, San Dieg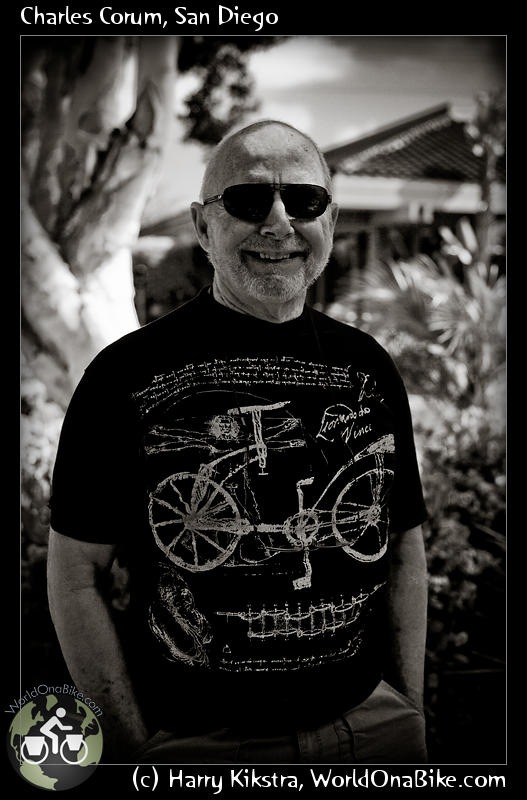 Sometimes we thing we know a lot about cycling and travelling and then we are humbled to meet somebody like Chuck.
He has cycled all over, has a nice collection of bikes, some decades old. He is more active than most people half his age.
He is 73 🙂
You might also like