1000 Americans: Cook Amberina, Cancun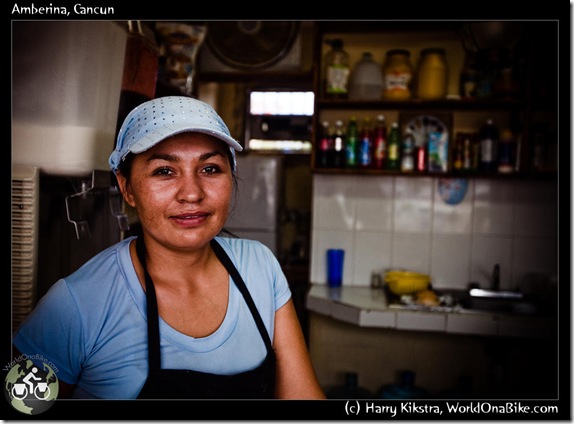 Amberina is a cook and saleswoman at the Palapas Square in downtown Cancun to tourists and locals alike. She makes about 15 different tortas: sandwiches, filled with meat and/or vegetables and some avocado, you can then add more veggies or spicy sauces to your liking.
The daily menu, which does not seem to vary in weeks, includes a refreshing drink, together it costs 20 pesos, about USD $1,50 for a nice lunch.
You might also like