1000 Americans: Jo & Paul Comparelli, Houston, BC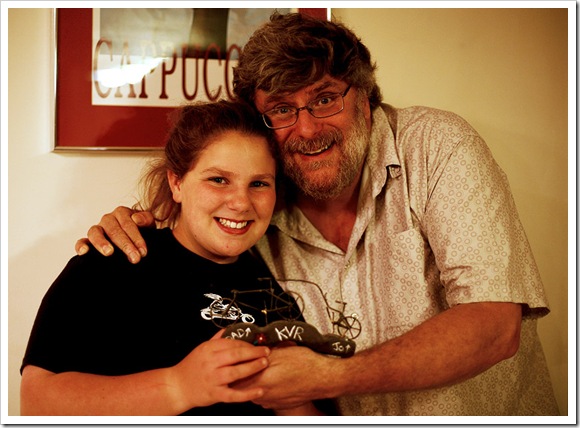 Jo and Paul have been cycling together basically since she was born. Paul actively gathers cyclists and other travellers from the road to offer them shelter and a warm bed as well as a great meal, if you are in need of a warm shower, ask for Paul! He has been taking his family on trips for 30 years, but loves his motorcycle as well.
Abover they are holding the Kettle Valley Railway memento, one of the great trips together..
You might also like