1000 Americans: Roger Johnson, Kitwanga: Good Morning, Canada!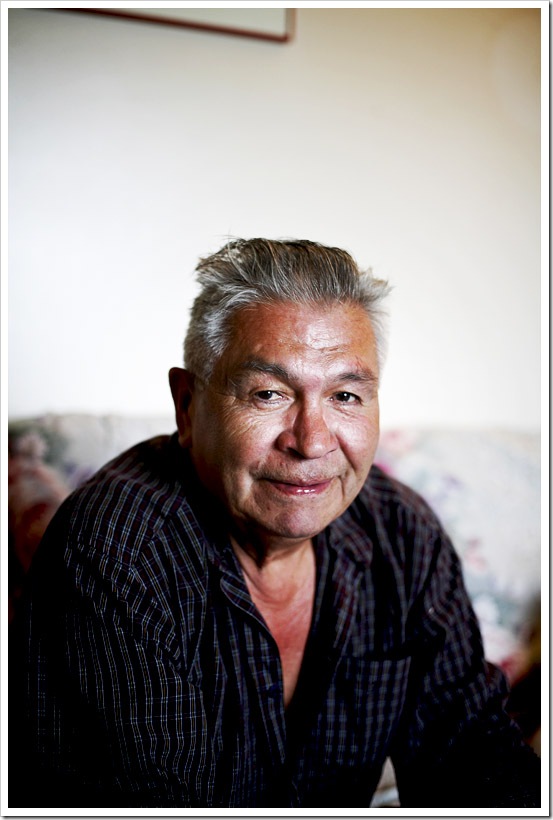 For the First Peoples, the land is the source of Life- a Gift from the Creator. "Mother Earth" is the center of their universe, the core of their culture , the origin of their identity as a people, the provider of their material needs.

"The land cannot be given or taken away, we belong to the Land; our birth does not sever the cord of life which comes from the Land, our spirituality, our culture, and our social life depend on it".

Respect for all life – animals, insects, plans, mountains, rivers, skies & seas are inseparably interconnected. First peoples do not consider the land merely an economic resource. Their land depends on lives, and in relationship to the environment around them. They know that the land is to be shared. If you misuse the land, you are killing yourself. Remember the earth will survive long after you're gone.

Traditional people think the land is there for everyone to use, the way our hand is there, the grass, the trees and animals are our flesh. nature is our religion, thank the Creator for what he has given us all."

Roger A. Johnson, 30 august 1991.
'Nii t'am lax ooks by', is Roger's original Gitxsan name, meaning 'care for the people' as well as describing 'a frog on a lily pad'. His generation was influenced by residential schools, church and government, making them loose their mother tongue and culture. Roger still speaks the old language and works as a interpreter in discussions and court cases between government, mining companies and the First Nation elders.
Nowadays the Gitxsan youth is depressed and suicide rate is very high.
"We can't cry over spilt milk! We must maintain our culture and our language. We need a huge cultural center to teach our culture and language to young and old."
While we were talking with Roger, a car drove up. A very conservatively woman stepped out and gave Roger a booklet and drove off again. The others in her car did not come out. The cover of the booklet depicted a nice drawing of a traditional Indian sky burial. But the rest of it basically said that that was nice in the old days, but against the bible and all First Nations should switch to 'modern' Christian values and culture…
"I remember my Grandparents often saying to me, 'You are my cane, You are my sunshine, You are my flower".
Roger gave me a Gitxsan First nation flag, which has been on my bike since. Then he waved us goodbye from the stairs leading up to his frontdoor. 'Do not forget to wake up every morning, and shout to the world: Good Morning Canada!'.
(Sources: our meeting with Roger; Partly quoted from the local article 'Wisdom of the Elders' by Zanna Ove; Speech of Roger A Johnson transcribed by Julian Burge)
You might also like