1000 Americans: Gerardo Medina, Ensenada, Mexico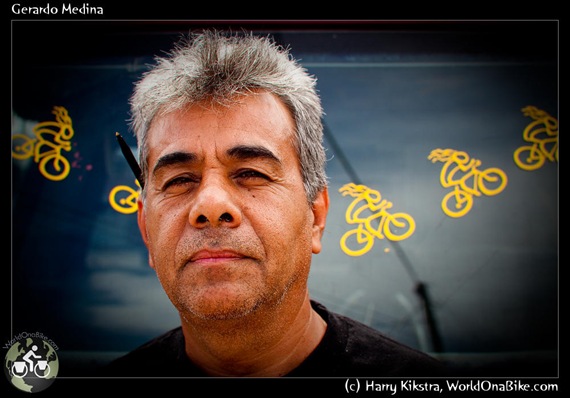 Actually, Gerardo lives in Riverside, California. But he has a small place in Ensenada that he does not real use himself, but he allows biketravellers to use it as a WarmShowers place.
Even though he is a doctor, he could not revalidate his certification in the US and is making signs now. Every now and then he comes down to Ensenada, Mexico to stock the biggest bicycle store with great bikes and parts that in the US are often simply discarded.
You might also like