1000 Americans: Shopkeeper in Mexico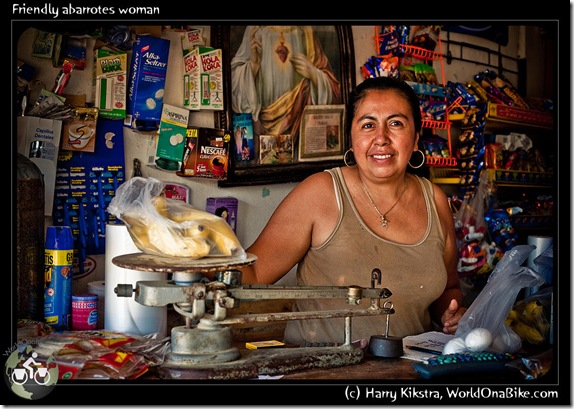 Mexico is filled with little 'Abarrotes': tiny shops, usually containing with food, water and all kinds or useful and less useful articles. Mostly the shops are connected to the house of the owner, so if there is nobody, just shout and somebody will come out to assist.
This friendly lady was a single mom, but with many plans, to extend and re-paint her shop, so she could keep her kids in school. She helped us with free water and we bought some great sweet bread and bananas to support the education of Mexico's future.
You might also like