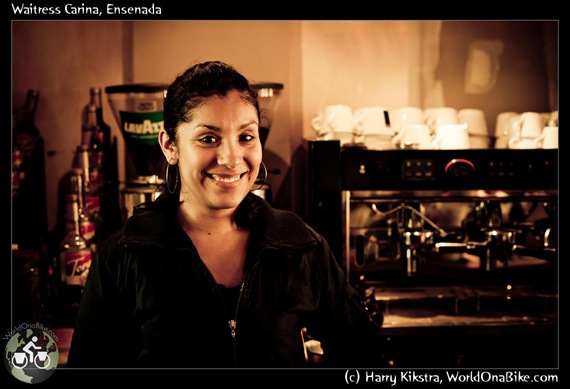 Carina works in a nice small coffee shop in the centre of Ensenada, a city where many young people from the US come to 'party' as the age restrictions on drinking and drugs are more flexible than in the US.
Meanwhile Carina creates her coffees and pours a wonderful chai to more relaxed guests.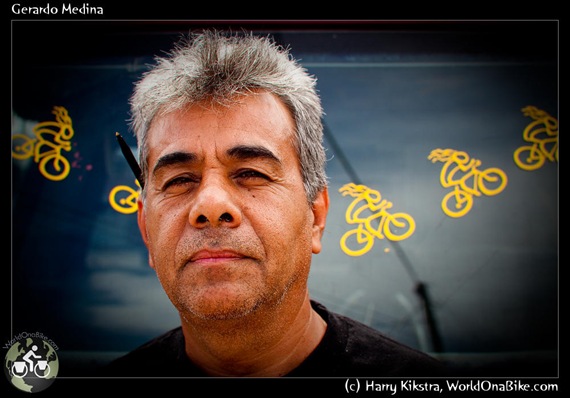 Actually, Gerardo lives in Riverside, California. But he has a small place in Ensenada that he does not real use himself, but he allows biketravellers to use it as a WarmShowers place.
Even though he is a doctor, he could not revalidate his certification in the US and is making signs now. Every now and then he comes down to Ensenada, Mexico to stock the biggest bicycle store with great bikes and parts that in the US are often simply discarded.
Delia and Don Jose Antonio are in their seventies and have been married over 50 years and live in a small house, South of Ensenada, with their dog Canica.