It was time to finish our journey through Canada and get back to sealevel. Just one last section to go, which had been promised to be beautiful, windy & dangerous…
4th October: Cache Creek – Lytton, 78km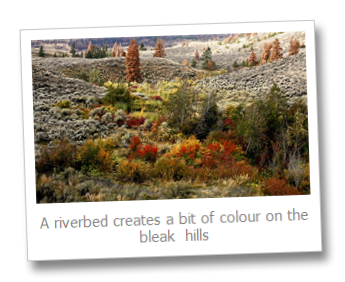 Cache Creek is a bit of a weird city, or maybe it was just that we were there in rainstorms, while it is one of the driest parts in the country.. Anyway, the sun welcomed us again when we left the row of fastfood chains behind us and the dry landscape showed itself.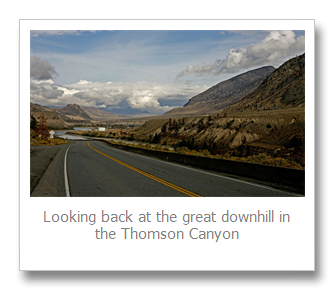 It was a fun day of cycling, as we were treated with some verrry nice downhills.
I have felt that one of the things that makes me most happy is cycling downhill fast: the wind in my face, the mix of speed, fear and excitement and the resulting cocktail of endorphins and adrenaline. Many physical and mental bystanders think that this borders to suicidal behaviour, but they have no idea about how much you can enjoy and celebrate life even in just a split second; it makes you want to scream and sometimes you just do 🙂
Halfway down I noticed some fruit stalls alongside the road and stopped at the biggest one and got some apples. After Mike, the owner showed us around and told us he had too much fruit and not enough pickers, we were tempted to stay a while and make some extra money. But with my back it would not be a good idea and we were still being chased by winter, so we headed back on the road instead, loaded with a bag of fruit and veggies that Mike had let us pick..
The rain suddenly came back in full-force showers and we stayed a while in a nice small lodge and bakery in Spences Bridge. We saw more of the huge freight trains passing and twice I counted over 210 wagons per train… Read more