First of all: did you know that if you click on the images in the posts, that a larger version will appear on top of the page, all automagically? try it, it is quite cool (pictures need some time to load as they are now 1000pixels wide!).
We had planned to stay maybe a week in Seattle, but it turned out we would stay for 2.5 weeks… Seattle is mostly known for Grunge, Microsoft, Boeing & coffee and it generally considered a nice place to live. I hade been working for a small company in Bothell, close to Seattle, about 8 years ago and had been in the area a few times. The great thing is that the city is huge, but spread out over several peninsulas and islands and that the mountains and nature are never far away…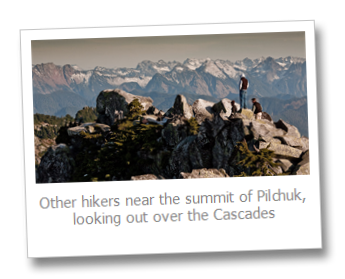 It was great to see Andy again, after meeting in Uganda and Amsterdam before. He was very busy filming a documentary, connected to the upcoming elections, but still he took us out to see some live music and we went for a great hike up Mt Pilchuk. Not a difficult climb -though it was quite icy & slippery near the top-, but very rewarding, with nice views over the  Cascade mountains. It is wonderful to live so close to the nature and especially snow-capped mountains, something I miss in Amsterdam.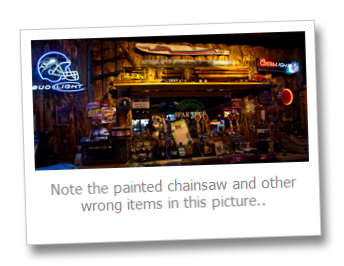 On our way out we stopped for a beer in a typical loggers bar. Neither the beer, nor the people and especially the decoration wasn't very tasteful 🙂
Time flies when you're having pain..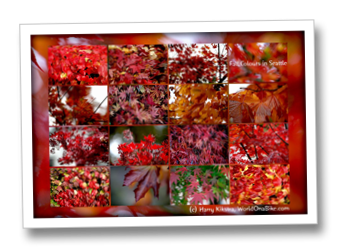 The days went passed quickly. We had a lot of rain, but also some nicer days. We walked around the neighbourhoods and went for some short rides. Only once we went out for a real ride; even though there are some biketrails, you really have to look for them and most are not so scenic, mostly just designated parts of the road.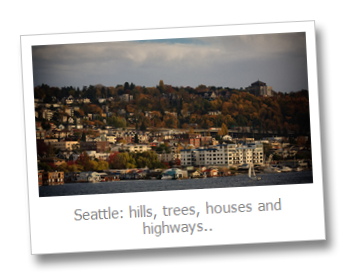 We had been travelling in fall colours since the Yukon, 3000km north, and Seattle was no different. The shots that make up this image were shot in just one street, close to Andy's place.
My back was starting to hurt again and as my diclophenac pills were finished and I could not get more without a prescription, I switched to an Ibuprofen-rich diet… Read more
It was time to finish our journey through Canada and get back to sealevel. Just one last section to go, which had been promised to be beautiful, windy & dangerous…
4th October: Cache Creek – Lytton, 78km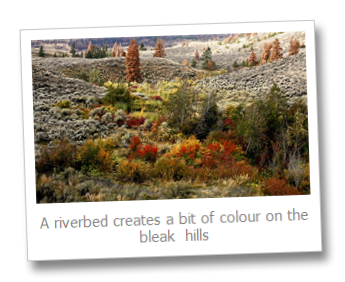 Cache Creek is a bit of a weird city, or maybe it was just that we were there in rainstorms, while it is one of the driest parts in the country.. Anyway, the sun welcomed us again when we left the row of fastfood chains behind us and the dry landscape showed itself.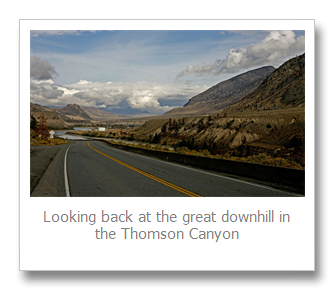 It was a fun day of cycling, as we were treated with some verrry nice downhills.
I have felt that one of the things that makes me most happy is cycling downhill fast: the wind in my face, the mix of speed, fear and excitement and the resulting cocktail of endorphins and adrenaline. Many physical and mental bystanders think that this borders to suicidal behaviour, but they have no idea about how much you can enjoy and celebrate life even in just a split second; it makes you want to scream and sometimes you just do 🙂
Halfway down I noticed some fruit stalls alongside the road and stopped at the biggest one and got some apples. After Mike, the owner showed us around and told us he had too much fruit and not enough pickers, we were tempted to stay a while and make some extra money. But with my back it would not be a good idea and we were still being chased by winter, so we headed back on the road instead, loaded with a bag of fruit and veggies that Mike had let us pick..
The rain suddenly came back in full-force showers and we stayed a while in a nice small lodge and bakery in Spences Bridge. We saw more of the huge freight trains passing and twice I counted over 210 wagons per train… Read more