When walking around Seattle, we found a strange sight: a group of people dressed up in medieval clothing, hitting eachother with weapons from the same era… (see also our picture on our Seattle tripreport).
One of them –introducing himself as 'Avalon' if I recall well- came up to me and explained that they were a mix of Role Playing games, warfare-re-enactments and just letting of steam. He invited me to try it, but I thought it might not be such a good idea with my back already inured and in pain…
First of all: did you know that if you click on the images in the posts, that a larger version will appear on top of the page, all automagically? try it, it is quite cool (pictures need some time to load as they are now 1000pixels wide!).
We had planned to stay maybe a week in Seattle, but it turned out we would stay for 2.5 weeks… Seattle is mostly known for Grunge, Microsoft, Boeing & coffee and it generally considered a nice place to live. I hade been working for a small company in Bothell, close to Seattle, about 8 years ago and had been in the area a few times. The great thing is that the city is huge, but spread out over several peninsulas and islands and that the mountains and nature are never far away…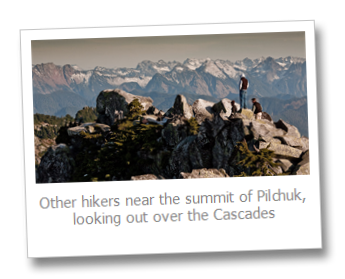 It was great to see Andy again, after meeting in Uganda and Amsterdam before. He was very busy filming a documentary, connected to the upcoming elections, but still he took us out to see some live music and we went for a great hike up Mt Pilchuk. Not a difficult climb -though it was quite icy & slippery near the top-, but very rewarding, with nice views over the  Cascade mountains. It is wonderful to live so close to the nature and especially snow-capped mountains, something I miss in Amsterdam.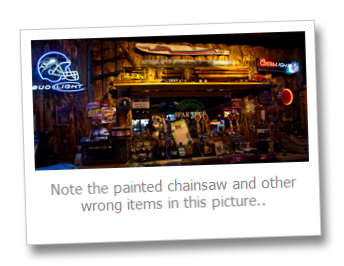 On our way out we stopped for a beer in a typical loggers bar. Neither the beer, nor the people and especially the decoration wasn't very tasteful 🙂
Time flies when you're having pain..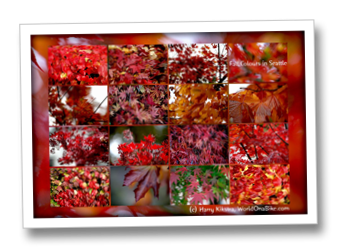 The days went passed quickly. We had a lot of rain, but also some nicer days. We walked around the neighbourhoods and went for some short rides. Only once we went out for a real ride; even though there are some biketrails, you really have to look for them and most are not so scenic, mostly just designated parts of the road.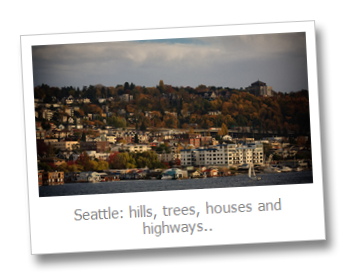 We had been travelling in fall colours since the Yukon, 3000km north, and Seattle was no different. The shots that make up this image were shot in just one street, close to Andy's place.
My back was starting to hurt again and as my diclophenac pills were finished and I could not get more without a prescription, I switched to an Ibuprofen-rich diet… Read more