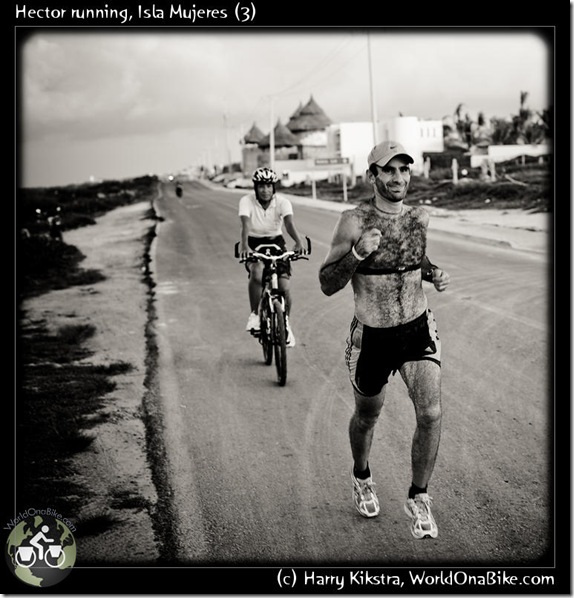 Hector works during the days, in computer repair, fixing laptops and desktops, both hardware as well as software. But late at night, when the heat of Cancun takes a rest, he goes out to run on the bike path leading to the Zona Hotelera.
Hector was part of the Mexican Mountain Bike demonstration team during the Atlanta Olympics and has biketravelled in India, but now he focuses on running. Not just for fun or to stay fit, he actually earns part of his income by competing –and finishing 1st, 2nd or 3rd- in the many prize runs on the Yucatan Peninsula.
(Read Hector's blog (in Spanish) here.)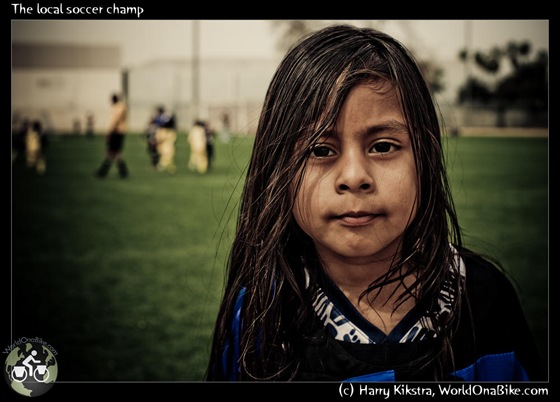 This little boy, Kevin Flores, is an awesome player on the Ross Snyder PeeWees team In LA. He took posing very serious. He was probably already used to it as according to the coaches he is a huge talent on the local soccer-fields in South-East Los Angeles…
Dr Hal Rosenberg is a well-known Chiropractor in SF. having worked on the medical staff of the USA Triathlon Team.
It takes a sportsman to help one and though I sometimes felt he was trying to kill me, the crunching of the back and neck helped 🙂