Enjoying life and the multiculture around him, Ulises not only makes a mean veggie ceviche, but also works as a filmmaker in bustling Playa de Carmen.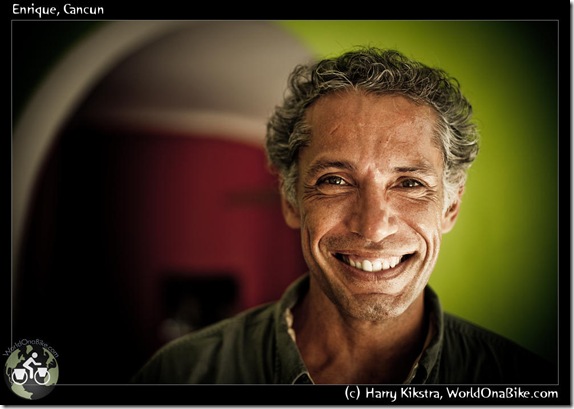 Enrique manages the Hostel Quetzal, a great haven for all kinds of travellers that come to downtown Cancun. Like most Mexicans, he is as helpful as possible, making sure your stay is great and his smile rarely leaves his face.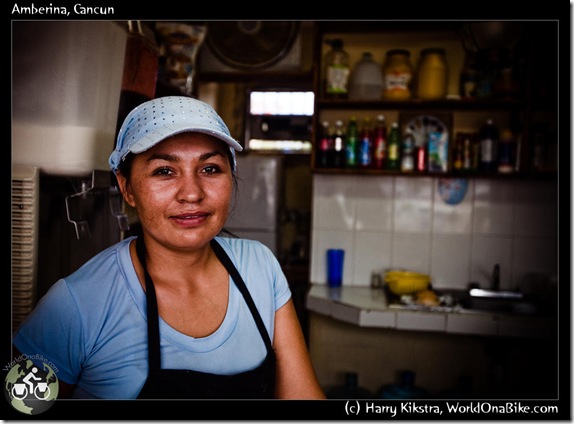 Amberina is a cook and saleswoman at the Palapas Square in downtown Cancun to tourists and locals alike. She makes about 15 different tortas: sandwiches, filled with meat and/or vegetables and some avocado, you can then add more veggies or spicy sauces to your liking.
The daily menu, which does not seem to vary in weeks, includes a refreshing drink, together it costs 20 pesos, about USD $1,50 for a nice lunch.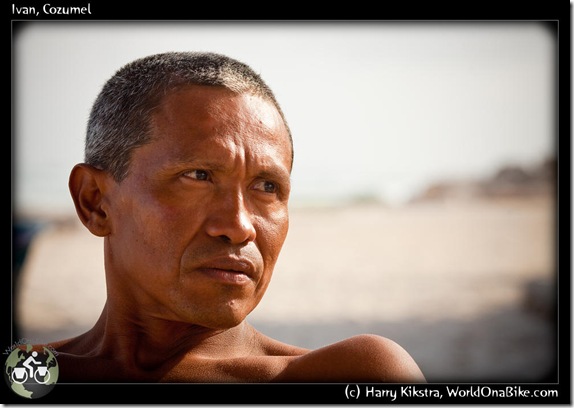 CouchSurfing host Ivan works with his US girlfriend; together they help tourists rent great places on the Island of Cozumel.
Though there is always a lot of work to do, he still enjoys the small island he grew up on, snorkelling, relaxing, walking his dogs and showing friend around his little paradise.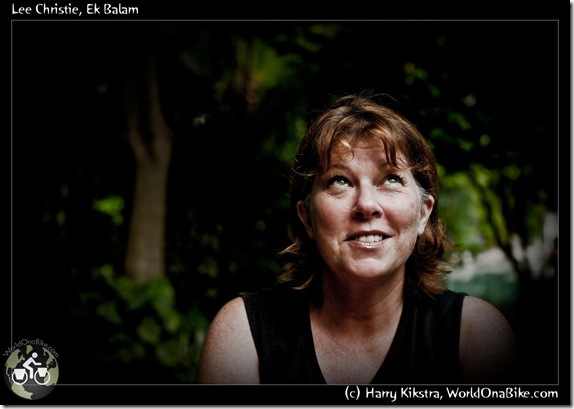 Lee has emigrated from Canada to build up a an ecologically friendly retreat in the Yucatan jungle in Mexico.
The result is the Genesis retreat, filled with local plants, animals and trees and close to the ruins of Ek Balam and the Maya village of the same name.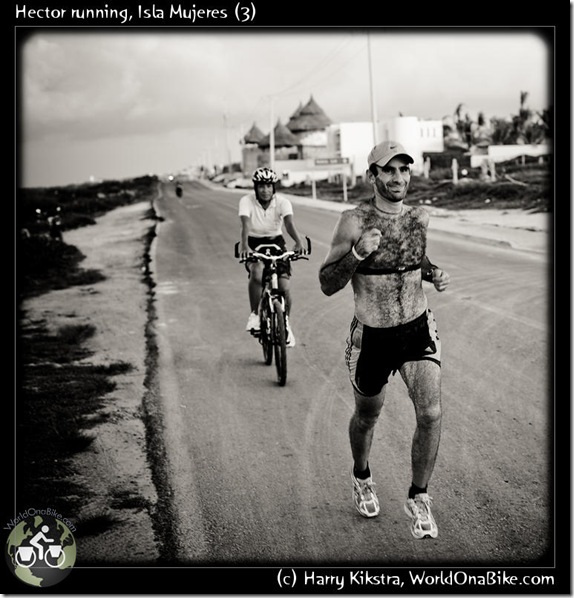 Hector works during the days, in computer repair, fixing laptops and desktops, both hardware as well as software. But late at night, when the heat of Cancun takes a rest, he goes out to run on the bike path leading to the Zona Hotelera.
Hector was part of the Mexican Mountain Bike demonstration team during the Atlanta Olympics and has biketravelled in India, but now he focuses on running. Not just for fun or to stay fit, he actually earns part of his income by competing –and finishing 1st, 2nd or 3rd- in the many prize runs on the Yucatan Peninsula.
(Read Hector's blog (in Spanish) here.)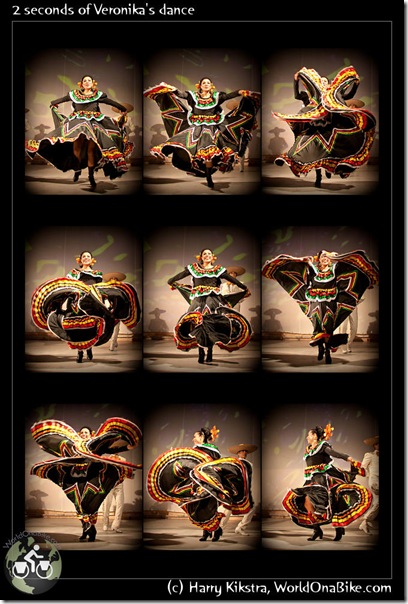 Veronika is not only a massage therapist, she is also a dancer in the Maria Felix dance company. Together with her colleagues she performs several times per week in exclusive resorts around Cancun, whirl-winding through many Mexican regions in Dance and clothing.
Off stage, she is a timid, quiet woman, but the moment the lights shine and the music starts, she is like a tornado.
I have managed to capture 2.5 seconds above…
(Read Veronika's blog (in Spanish) here)
Francisco –Pancho for friends- is a gentle man who runs a moving company, near the border with Texas.
He has a fleet of about 20 trucks and regularly drives himself as well and knows every road in Mexico.
Roberto lives in the highlands, on the slopes of Volcan Pico de Orizaba. He travel on bicycle and cycled with us for a while, from his home in a small town, all the way up to Tlachichuca, so he could enjoy the nice long downhill back home.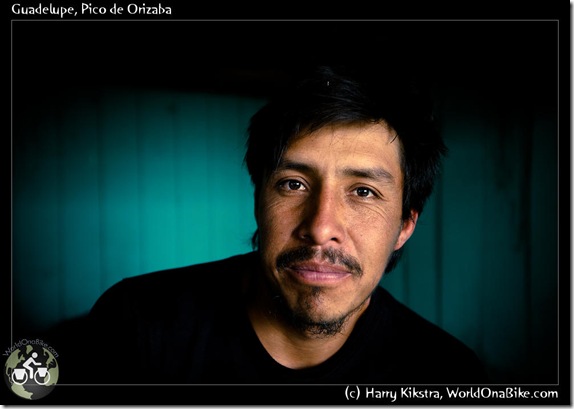 Guadalupe is a mountain guide and has climbed the highest mountain of Mexico, Pico de Orizaba, more than a hundred times. Still he enjoys the climb and the views from the mountain and is always cautious when climbing up, knowing that the conditions on any mountain can change quickly.
This picture was taken in the base camp hut after yet another successful climb to and from the summit.