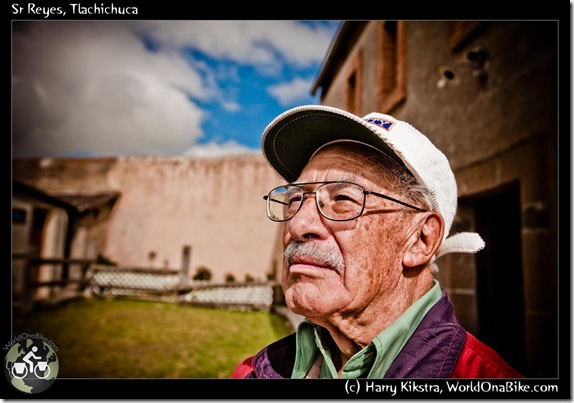 Don Francisco Reyes is looking at the summit of Pico de Orizaba, from the yard of his mansion, the former soap factory in Tlachichuca.
The family Reyes has been involved with the exploration of Pico de Orizaba, the highest mountain of Mexico, for decades and is still offering services for climbers, both commercial as well as rescue services, using their Red-Cross Unimog.
Hiram manages the family restaurant, together with his brothers, parents and uncle. 'El Balcon' is widely known by the local customers and they line up every weekend, not minding a long wait to be seated.
Hiram also plays guitar in his church and loves to travel, having backpacked through Europe with his friend Leandro. He is a wonderful CouchSurfing host as well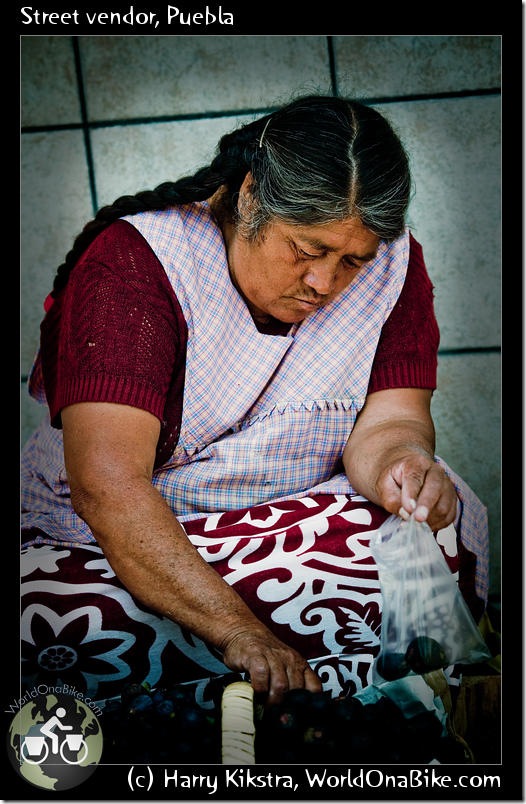 This woman was sitting on the sidewalk, next to a restaurant, trying to sell the few bags of fruits she brought from the land.
Many poor farmers are trying to make ends meet by selling their goods in the big cities.
Armed with a huge smile, this friendly fellow sells all kinds of balloons to Mexican tourists, visiting the Zocalo of Puebla.
He enjoys the city and is already looking forward to the independence celebrations that are scheduled for next year, the public clock behind his mobile shop is counting down the days.
Samuel & Emilia have build up a popular family restaurant in Puebla, which is now mainly run by their sons. They had invited us into their home and made sure we were well taken care of.
They were worried about our trip and when we left Puebla, they hugged us close and shed some tears when praying for our safe journey. We are not religious ourselves, but the care and love of people that were strangers 3 days before keeps on surprising and warming us. So maybe the prayers do help as we will take care, so we can meet more great people like them and maybe one day return the favour.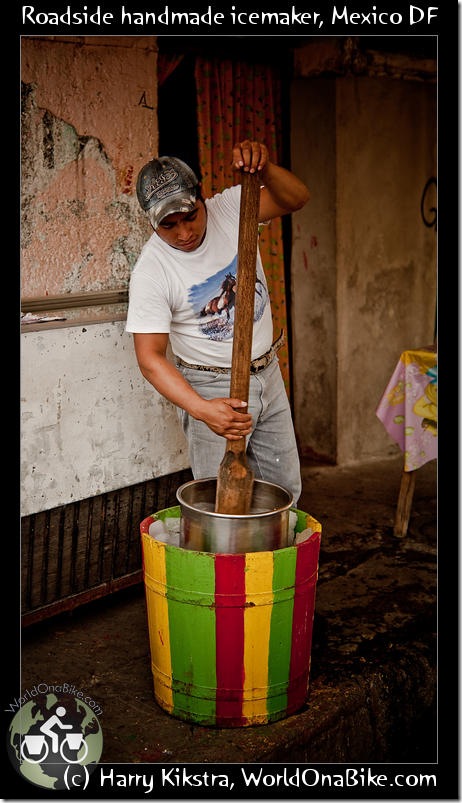 On the South Eastern outskirts of Mexico City, an area is known for the many ice cream makers.
They serve delicious handmade icecream, prepared and cooled by turning a metal bucket inside a wooden bucket filled with ice.
You want chile or tequila on your coconut ice cream? No problema…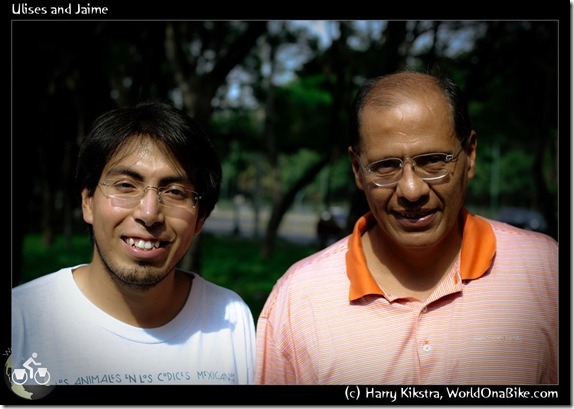 Ulises and his father Jaime live in the Southern part of one of the largest metropolitan areas in the world: Mexico City.
Jaime teaches at the university, Ulises is still studying, finishing his thesis about the causes effects of the 'sinking buildings' in the City. Together they know more about the history and culture of the area than Encyclopedia Brittanica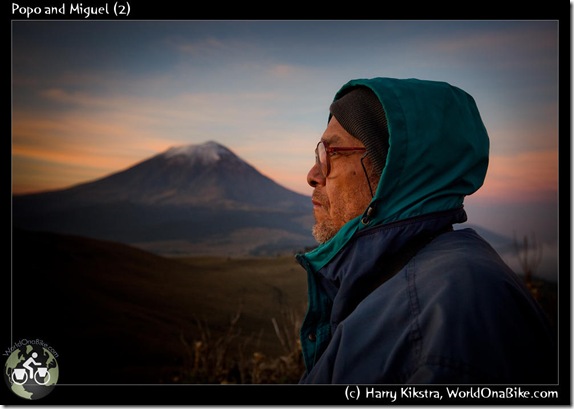 Popocatepetl is the active volcano close to Mexico City.
Miguel has been living close to the volcano for many years and has captured the many eruptions as well as the beautiful flora and fauna surrounding the volcano with his camera, rising before dawn in the hut he is guarding and living in, at 3800m/13,000ft altitude.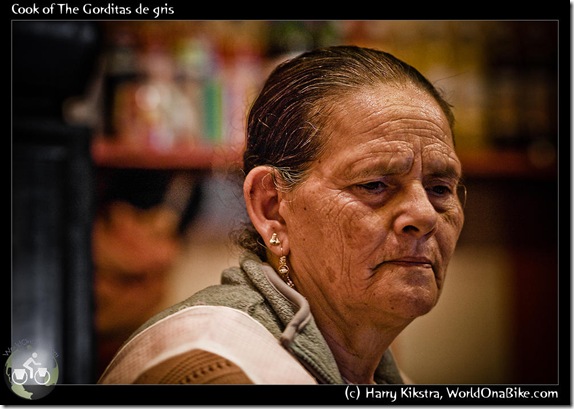 She works all day in the dark alleys of the Patzcuaro market, making loads of Quesadillas. Not just the small flat tortillas with a bit of cheese you get elsewhere, but large fried food, filled with cactus, meat, beans or other options and, of course, cheese.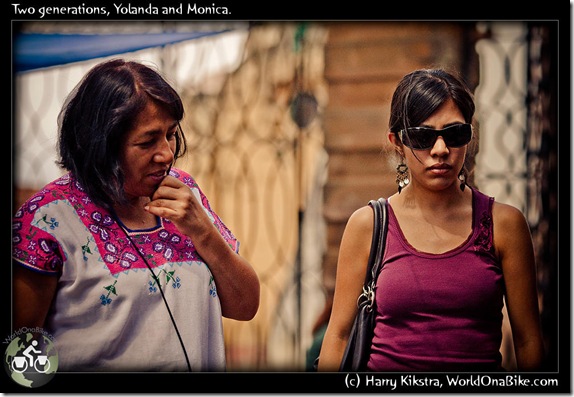 Actually the photo above is taken in Patzcuaro, but Yolanda & Monica live in Morelia. Monica is studying art and will be off to finish her studies elsewhere soon, either elsewhere in Mexico, or in the US or Europe.
Her mother Yolanda use to have a computer shop with her husband Juan. Now she gives courses for future moms as well as nutritional education to schools, and practices her knowledge by creating healthy and tasty food for her family and friends.