July 24 – July 29: resting & recovering in Fairbanks
We spent almost a week in Fairbanks, relaxing and catching up on resting, washing, shopping & working. Besides the overwhelming abundance of We were pleasantly surprised food-wise on two occasions. First the day after we arrived at Ericka's place, they celebrated Miles' b-day and we were invited to share the pizza, coke and pie and meet some of their family.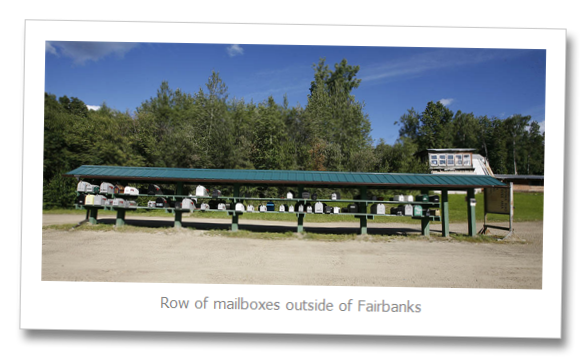 The next day we went out to see a bit more of Fairbanks and we cycled around the town visiting some places along the way like the lovely Farmer's market, selling extremely expensive but . There were no video camera batteries for my camcorder anywhere in the city, so not sure if and what I can film before the next big city, which is Vancouver, 4000km away…
At the end of the day we visited the Pioneer Park, a place for tourists and locals to hang out. It is a bit corny, but they preserved and moved some of the oldest houses of Fairbanks here. We noticed a lot of people eating and unconsciously followed them to the source. We ended up at a set of tables, covered with fresh fruit, salad, chocolate cake, chips and meat. Besides it were a few large containers filled with cans of soft drinks, it was biketravellers' heaven.