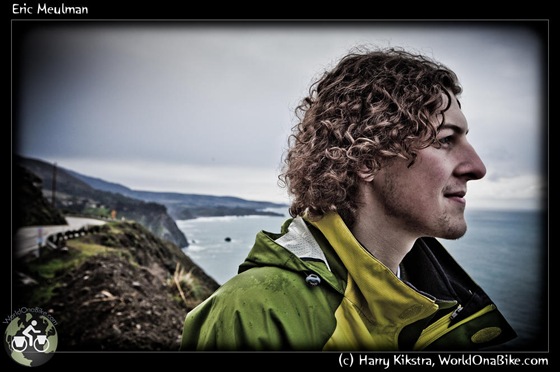 Eric had been travelling in 3 days from the East coast all the way to California, where he noticed the most beautiful landscapes he had seen in the US. He gave us a ride and sang a few songs for us while we prepared some pasta.
He is a great musician, see and hear more about him on http://www.ericmeulman.com/
Even in early January it was sunny and warm in the bay Area and the musicians were playing full power at the local flea market, where a mix of people were enjoying the beats of the impromptu band…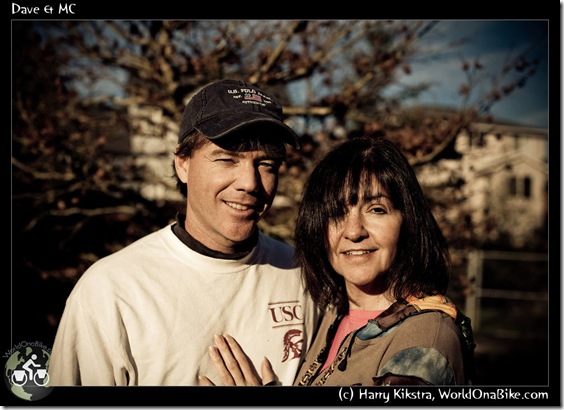 Sometimes you know people for a long time, and are friends, even though you have never met in person. MC had been a true fan of our 7summits Expeditions and even became a client, when she asked me to organize her climb to the summit of Kilimanjaro through 7summits.com.
She hikes, composes & plays music, sells art and does many other creative things; Dave likes to design and build things, which will come in handy in their new home :).
It was so nice to be able to meet her and Dave in person and spend some time together.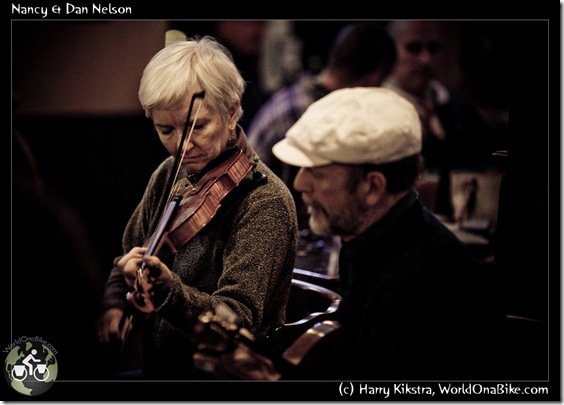 Dan & Nancy are a great couple who enjoy life. They live in the dark woods South of Olympia, but spend the coldest time of the year in Costa Rica. They both love cycling and almost have finished their trip across the USA, even though Nancy has lost a large part of her leg in a motorcycle accident several years ago.
They have prepared a special type of tandem, with one recumbent part and one regular part and have done 3 of the four parts so far, hoping to finish next summer!
In their spare time, they both play the 'Irish Fiddle', though they actually master a range of instruments. If you are ever in the Irish pubs in Olympia, check them out during one of the great 'sessions' they have there!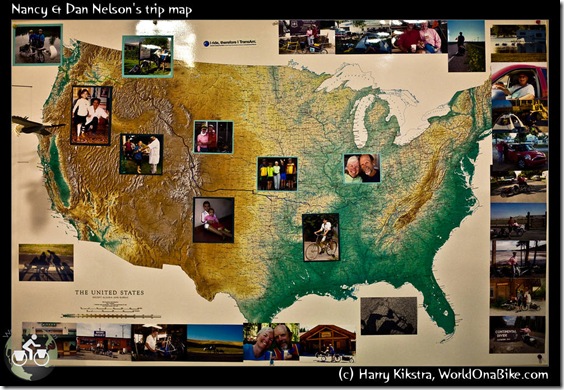 It was a pleasure to spend some time with them, thanks Dan & Nancy!