Alison is a well sought-after public speaker as she combines her extensive business career with a love for adventure. She has climbed the 7 summits, hiked unsupported to the South Pole, and has done a million things more as you can read on her website Daredevilstrategies.com.
I have known Ali for 10 years, we only met 4 times, but every time was on a different continent…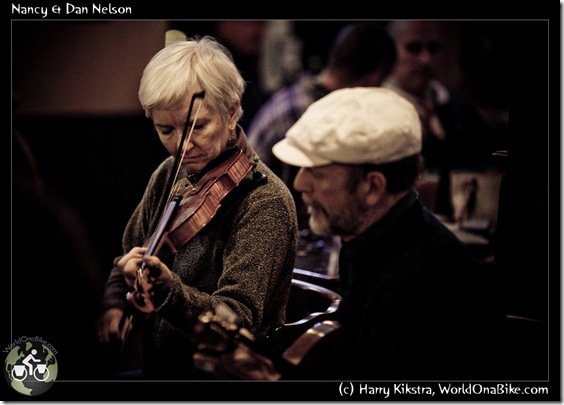 Dan & Nancy are a great couple who enjoy life. They live in the dark woods South of Olympia, but spend the coldest time of the year in Costa Rica. They both love cycling and almost have finished their trip across the USA, even though Nancy has lost a large part of her leg in a motorcycle accident several years ago.
They have prepared a special type of tandem, with one recumbent part and one regular part and have done 3 of the four parts so far, hoping to finish next summer!
In their spare time, they both play the 'Irish Fiddle', though they actually master a range of instruments. If you are ever in the Irish pubs in Olympia, check them out during one of the great 'sessions' they have there!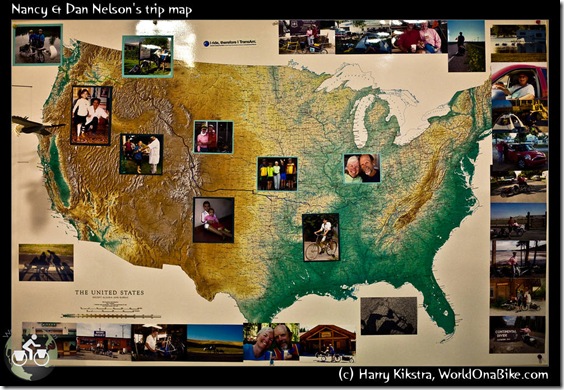 It was a pleasure to spend some time with them, thanks Dan & Nancy!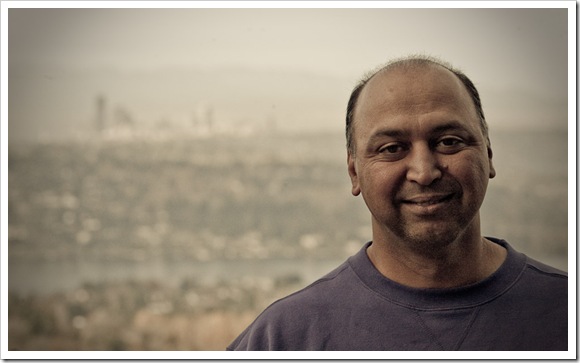 Samir works in construction, designing complicated road and intersections. He is also an avid fan of Couchsurfing and loves to spend time in Snoqualmie pass, skiing with his wife and daughter and is a very hospitable and helpful man.
Thanks Samir, for your hospitality and friendship!
Estela is from South America, David from the North. Thanks to the IT business they met up in Argentina and are now living together in the nice city of Victoria, British Columbia, ready for their first baby. David has learned some local skills during his time in Argentina and makes a mean 'Asado' 🙂
Kristen and her housemates live together on the outskirts of Vancouver city. All of them are vegan or vegetarian and most of them can be found doing something with a laptop on their lap (like me and Lenny 🙂
She made us feel at home, gave tips about our upcoming trip towards Mexico, as she had cycled the entire route a few years before.
She works with children, has created wonderful hand-made toys and has a beautiful heart, I  trust she will make her dreams come true..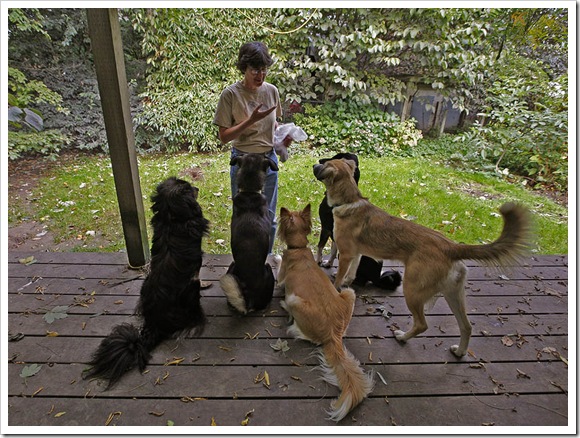 'Hey, are you travelling on those bicycles?'
'Yes, we are on our way from Alaska to Argentina'
'Great, do you already have a place to stay tonight? Come with me, I live close, I hope you are not afraid of dogs?'
It turned out that Barbara was a traveler and a dog (and cat) lover, who had adopted several dogs she found on the streets in India. She was also a great cook and host and treated us on stories and a very yummie breakfast!
She was a Couchsurfer & WarmShowers host extraordinaire, without even knowing about the organisations, but just because of being a traveller herself she knew the value of good company and a safe place to stay, one of many angels along the way that were watching over us and our trip…
"Trains are great. We met on a train and I love the trains that come by here every day."
JP had found spring water on his piece of land and had grown great tomatoes and other veggies. He had no email address or Internet access, but wrote down his PO box on a piece of paper. 'Send us a postcard when you get to Argentina!'.
Thanks JP, for taking care of us and showing us the true American generosity.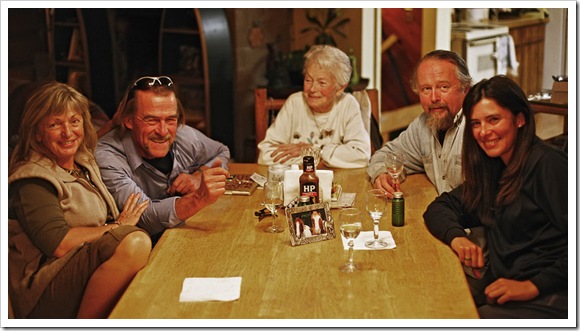 'Where are you going?' she asked and I replied that we were going to pitch our tent soon as it was getting dark.
I had stopped to put my pants on again over my cycling shorts, after a long hot day it was getting chilly again. We were close to McCleese lake, it was time to stop for the night.
While I was waiting for Ivana to catch up, a woman's voice came from a house nearby: 'Are you ok?'
I told her that all was fine and when she asked me if I needed anything I told her that some water for cooking would be nice.
'Oh, you can pitch it in our yard or use our trailer! Come on in, I am Jackie, do you like wine?'
After we found out that her husband's name was Terry, her brother's Barry and mine Harry, we were set. We met her mother Joan, who was in her eighties, celebrating having survived a difficult surgery. It was a pleasant evening and we did get to stay in a small cozy trailer and the wine was drunk…
Richard has not only cycled a lot, he is known for having written numerous popular children's books, some together with his wife Magee. He is a great storyteller and still goes everywhere to capture audiences, though they live in Prince George, the crossing of the Yellowhead Highway, Cariboo Highway and the Fraser River.
Maggee teaches and her kids (she brings them home every now and then) seem to love her, but not as much as Richard does, as he is absolutely crazy about her!
Together they are one of the few households in Prince George that does not own or use a car for transportation. They are incredibly hospitable and wonderful people, have introduced us to their friends and family, helped out with medical problems and took us into their family.
Oh, and take a look here at Romke's blog to see how happy his kids Kira & Jelte were when they received two autographed books!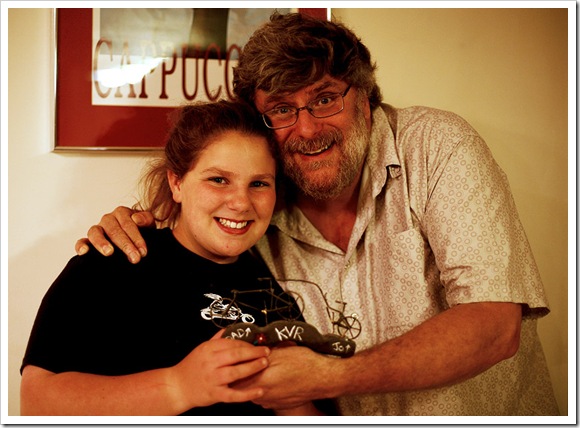 Jo and Paul have been cycling together basically since she was born. Paul actively gathers cyclists and other travellers from the road to offer them shelter and a warm bed as well as a great meal, if you are in need of a warm shower, ask for Paul! He has been taking his family on trips for 30 years, but loves his motorcycle as well.
Abover they are holding the Kettle Valley Railway memento, one of the great trips together..