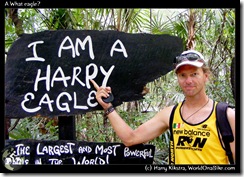 It was great to see my only sister Margriet and her daughter/my niece Dawn again, as it had been over a year since we had said goodbye in The Netherlands. She always wanted to go to Belize and as she was tied to my niece's vacation schedule, we were lucky that we could plan a few weeks together.
Her entry into Belize was not so easy as the airport personnel was so rude and aggressive that she was crying when she came out of the airport building. On top of that their luggage was delayed, so we had to spend an extra night in Jorge's place.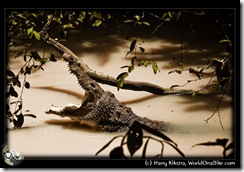 We spent the extra day in Belize City by visiting the famous Belize zoo. a small animal park, started as a shelter after animals were left after a film project.
Now they shelter more and more animals and though I generally dislike captive animals on display, this was not too bad.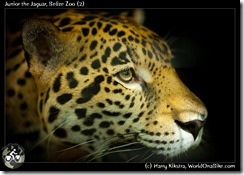 S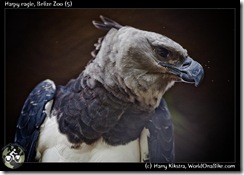 ome of the animals had very little space, others had more, but all were surrounded by a thick jungle, so you could feel like an explorer, meeting al 5 cats of Belize, the largest eagle in the world and much more..
To the West: Ruins, Horses and Parrots' Nests in San Ignacio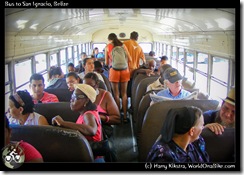 After the luggage finally arrived, we said our thanks and goodbyes to Jorge, who had patiently helped us out, and boarded a bus West. All 'public' buses are privately owned and they are all refurbished USA school buses. This means tights spaces, no luxury and loads of diesel fumes.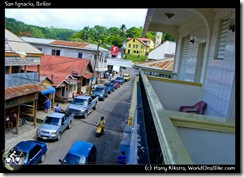 The fun thing is to see the diversity of people inside the buses: the Creoles, the Mennonites, the Mayas, the Guatemalans and the tourists all travel together for a few dollars.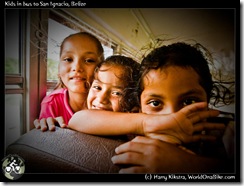 The Western Highway leads past the capital of Belmopan towards the main town of San Ignacio, just 20km from the Guatemalan border.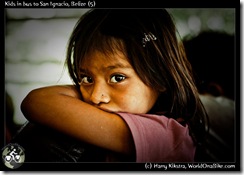 it is a well-known tourist spot, located in the hills and many foreign-owned eco-lodges are located here, in the midst of jungle, ruins and caves, while the famous Maya site of Tikal, Guatemala is only a few hours away.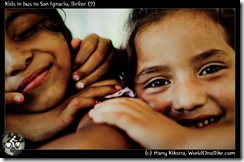 I had seen it 9 years ago when I first visited Guatemala and would have loved to see how it had changed. But due to the expensive (single entry!) visa for Ivana and the exit taxes we would all have to pay, we decided to skip Tikal in favour of some local sights.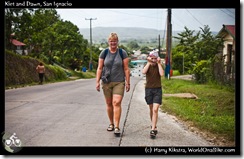 Just outside of town was a small Maya site named Cahal Pech, which was not much more than a few big buildings on top of a jungle covered hill, but that was exactly the charm.
No other visitors had hiked up the steep hill and we could explore the ruins alone and Margriet & Dawn enjoyed it tremendously.
CouchSurfing and horse riding around the Parrot's Nest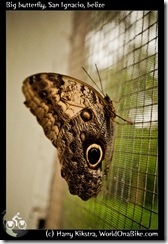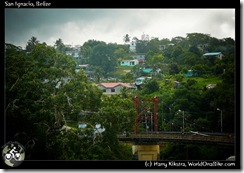 We had gotten in contact with yet another CouchSurfing host, Marcus. Originally from the US, he works as a teacher in a small town and enjoys the eco-lodge he runs with his wife Theo.
The Parrot's Nest is a great place to relax, float on the river, watch the giant lizards and butterflies and to awake at the sound of toucans chatting away.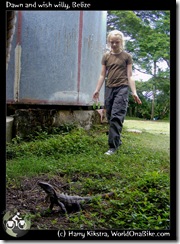 Dawn really wanted to ride a horse and so Margriet & I joined her on a nice ride of several hours.
We rode through thick jungle, up steep hills, past hidden ruins and friendly people.
Back to the North: Lamanai Ruins via Croc-land and Biscayne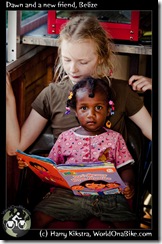 We had to get back to Belize City before we could take another us up the Northern Highway. Ivana & I had seen a place named Croc land, which seemed like a fun place: some crocodiles and the largest swimming pool of Belize ((without crocs :)).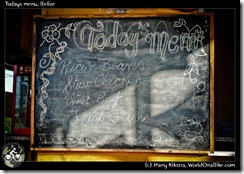 First we camped in another place we had scouted out: a small grocery store that had a camping space and a shower! Dawn spent time playing with the kids and we had our very first 'Rice & Beans' in Belize.
The swimming pool in Croc Land was indeed very nice, and we enjoyed it, but upon further inspection it turned out that Croc-Land not only housed a few dozen Crocodiles in horrible circumstances but also other animals including a mountain lion and even a jaguar, hidden away in a far corner; going mad in a concrete cage without shade. This place should be shut down immediately…
Back in time on the New River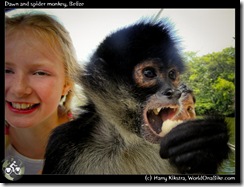 I wanted to show them at least one more bigger Maya site and we decided to go to Lamanai. This old Maya centre is located next to one of the largest rivers in Belize and though it boasts some very impressive grand buildings, the boat tour to get there is just as fun.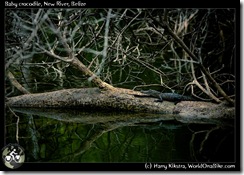 The captain clearly loved his job and pointed out every bird, baby crocs, bats and the Mennonite community along the way.
He slowly passed some Spider Monkeys, to give them a chance to grab some bananas off the boat and then went at full speed through some of the other curves of the river before showing us around the historical sites. It was hot and the bugs were attacking, but still a great day out.
Orange Walk to Sarteneja.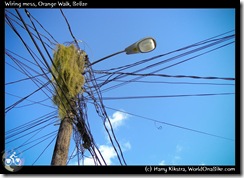 We returned too late to get to our next destination, so we decided to skip Corozal as planned and stayed another night in Orange Walk, enjoying Guatemalan tamales & Salvadorian pupusas off the street.
We skipped Corozal in favour of Sarteneja, an even smaller coastal town where two backpackers had opened up a small eco-place called The back-packer's Paradise.
We stayed 2 nights while swimming in the warm Corozal bay. ahh, the hard life of the Bike Travellers 🙂
Coming up: Belize with Family, part 2 (final): La Isla Bonita
It was time to head out to the pier and grab a boat to visit the best-known places in Belize.
Remember when Madonna sang about the place with the Tropical Breeze, this was where she wanted to be?
Next stop: San Pedro, "La Isla Bonita"…
It felt weird to cycle fully loaded once again. Once we closed the door of Brian's apartment behind us we were back on the road, even if it was just for 5km 🙂
We headed into the Marina on the North side of La Paz as agreed with Michael & Deborah. They had come over for dinner the night before; I had prepared a kilo of shrimps that Brian had told us to use. It was spiced up with a jalapeno seasoning and Ivana had cooked an excellent curry. It was goodbye to a large kitchen again, as the Good News (the name of the boat) had a very small kitchen area and as we would often not be all awake at the same time, we would not really cook big meals anyway.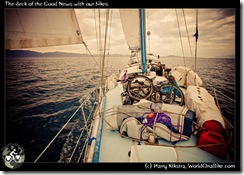 We started unpacking the bikes on the pier and I tried to make the bikes as small as possible, taking of the pedals, lowering the seats and turning the handlebars. We managed to tie both bikes and some bags at the front of the ship and the rest of the bags went inside, under our little makeshift bed next to the kitchen.
The last tests of the autopilot did not go 100% well, so we decided to do more test the next morning to prevent going around in circles later. This meant that we had to sleep at sea for the first time on our trip, but . The weather was nice and we had no problem with the calm waves, but the heat was keeping us awake.
The next level: Off to Puerto Vallarta!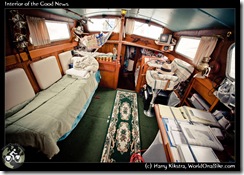 The next morning we really took off. Michael fixed the autopilot and after some restarts it worked wonderful. There was not much wind so we had to use the engine most of the time. We were just passed the port of Pichilingue (named after the Dutch port of Vlissingen!) when I saw some big as well as small things jumping out of the water.
The big things turned out to be huge Manta Rays. Most of them were just cruising along, with only their two different coloured wingtips sticking out of the water: one side is light and the other is black as are their belly/back. But others made big jumps and floated more than a foot or two above water before falling back into the sea.
Michael thought that they might jump like this to squash parasites upon impact. Having grown up in a low grade video game era (cough..commodore..cough..64.cough :)), I just felt we were entering the next level.
The smaller critters were flying fish, though they looked more like walking fish, staying very close to the water surface. We were still feeling ok, but were fearing seasickness the moment we would leave the safe coast and head into open water…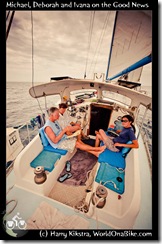 We sailed through the evening and anchored in a small bay, totally trusting our radar, GPS and depth meter (I am pretty sure there are more suitable terms for all of the things I write, but I am a rather complete Nautical N00b, as I usually stay away from sea-level as far as possible :))
Cleaning the dinghy and the first dolphin shows
We had been lazily enjoying the first part and had slept well, but in the morning we had our first job to do: clean the dinghy! After only a few weeks in the water, a lot of stuff had grown on the bottom of the rubber boat and it took several hours and hard labour to scrape it off on the sandy beach and then row it back to the Good News.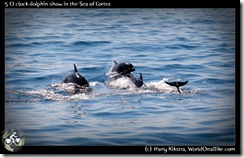 As a reward we got to see our first dolphin shows soon after: a large group of playful dolphins appeared on the horizon and soon they crossed our path, jumping out of the water as they passed. We all stood on deck, applauding when there was yet another high jump.
The next few days we would joke about the '10 o' clock & 5 o' clock show' as there seemed to be a contest going on somewhere, with many groups participating. Some of them far away, others swam next to our boat and seemed to enjoy racing the Good News!
Night Vision & high powers
As we had helped successfully with raising, lowering and changing the sails and I have plenty of GPS experience, the captains trusted us to watch the boat at night. We took 2 hours shifts, with the other 3 persons sleeping.
It was peaceful and intimidating at the same time, sailing through the dark night, with hardly any difference between the water and the sky above it. Just the sound of the small waves hitting the bow and the wind in the sails in complete darkness, save a small light at the mast and the glow of the radar and GPS screens… The graveyard shift was hard and regularly I had to stand up the bench with my face into the wind to stay awake.
The 3rd night we suddenly noticed some lights ahead and got on the radio to find some sleepy Mexican fishermen floating on a couple of boats, each a few kilometres apart. As Michael knew they use huge nets, we tried to find out where they had dropped them and fortunately Ivana's Spanish speaking skills were available. Still we barely missed some buoys, but nothing got stuck in the engine.
The last day, just after a huge turtle had come by and the 12 o clock show had paused, we stopped the engine and went for a swim in the middle of the deep blue ocean.
It was an eerie sight, looking underwater: with goggles, I could see the rays of sunlight disappearing into an endless depth, from light to black, erasing any sense of distance. It was refreshing though 🙂
We also had some time to talk about deeper meanings of life and travel. As Michael & Deborah were active evangelists, our conversation inevitably hit the religion bump. We believe in a separation of church and state, freedom of religion as well as from religion, and politically and socially –human rights- we were clearly also on opposite ends.
Michael was sure that there was a deeper meaning behind our journey and miscellaneous 'talents', even though I assured him, that we are simple, independent people and do not work by decree of Higher Powers. We would have some interesting email conversations afterwards as well, agreeing to disagree.
Still we had developed a tight friendship over the past days. Clearly even deep-rooted basic beliefs are not strong enough to hold same-minded travellers apart.
Tierra firma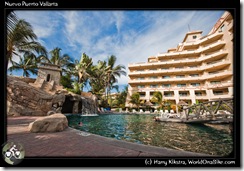 Michael had it planned well and we entered the bay of Puerto Vallarta in the late morning. We were happy we had had the opportunity to live the cruiser's life for a few days and even happier that neither of us had gotten sick. Still it felt good to have some solid ground under our feet.
They decided to stay a night in the marina and as we were crewmembers, we also got our complimentary day pass to the accompanying resort. This meant the s-word! Swimming-pool!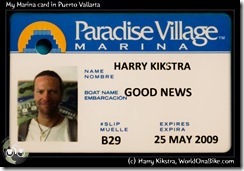 We flashed our cards to anyone around, shopped in the supermarket and spend some hours near and in the swimming pools. We almost felt one of 'them', if not for the fact that we sipped water from our Polar Bottle instead of Mojitos cocktails and did not spend that night on our million dollar air-conditioned boat, but in our hot tent on a deserted parking lot…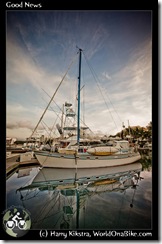 It was time to fix Kowalski & Greeny up, as we had to mutilate them to get them strapped to the boat 4 days ago. We re-connected all bits and loaded them up. We had bought some Good-Bye drinks and wished our new friends a safe journey South.
Though we still did not know which road to take it was clear that it was time to hit the road again. We have to be in Cancun in 5 weeks time to pick up our mums from the airport. Mexico is simply huge and there is so much to see everywhere. Even with some rides, we will never be able to make this distance, roughly 3200km/2000mi, in time, so we need to make some choices soon..
Will we make it? Any way, Central Mexico, here we come!
29 April 2009: Mulege – Buenaventura beach, 43km, 500m up and down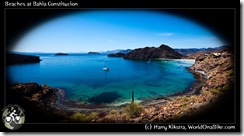 Once we managed to leave Mulege, we quickly started climbing, cutting off a rough piece of coastline. The moment the sea-breeze was out of our face, the heat took its place and we had to stop often to drink and recuperate.
The reward was the first view of Bahia Concepcion, breeding place of whales and lined with small beaches, sometimes accompanied by hotels or loncherias, but just as often completely empty.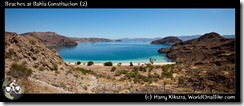 We had enough of the heat after 43km and entered a restaurant in Buenaventura Beach for our siesta. They had Wi-Fi, so as always we stayed too long, and decided to camp out on the beach.
We were accompanied by a French couple, that we had met a few times before. They were living & teaching on Martinique, but had bought a large campervan and, together with their 3 kids, were slowly heading South.
In fact, as we had seen them several times, they appeared to go the same speed as us, enjoying all the small places on the way, instead of rushing through them as most other Baja visitors do on their way to Cabo San Lucas.
30th April 2009: Buenaventura beach – Bahia Concepcion South, 20 km, 150 m up/down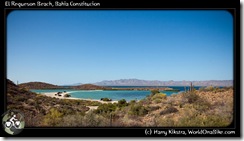 We stuck around the restaurant all day, reading stories online about this strange swine-flu disease that was bothering the rest of Mexico, but Baja was still 'clear'.
Before we were really packed, it was already to hot to start cycling and therefore we went swimming instead, checking out the small stingrays and fishes near the beach.
Only 2 hours before dusk it started to get bearable and we started cycling after all. Google Earth had been friendly enough to warn us for some big climbs coming up once we would leave the Bay, so we thought it best to save that for the cool of the early morning and went looking for a place to pitch our tent.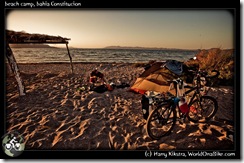 We happily cruised over the empty road while in the distance a large group of dolphins passed by, heading North.
At the most Southern point of the Bay, we found the remains of an old RV park and though there was nothing usable left, the dirt access road was smooth and led straight to the beach, where we pitched our tent.
We watched the sunset with our bowls of pasta in our hand while a few wandering cows passed. Queen's Day (In the Netherlands); It cannot get much better than this.
1st May 2009: Bahia Concepcion – Juncalito, 106km, 918m up/down, average temperature: 30,2C/86F…
Though we did not leave at sunrise as planned –there is something unnatural about waking up in the dark, even when it is the International Day of Labour- we managed to get up the steep first hills before the heat caught up with us. The road was windy and therefore dangerous, as trucks could not see us from far. So we walked and pushed our bikes on the steepest bits, so we could get out of the way quickly when needed, while saving our knees.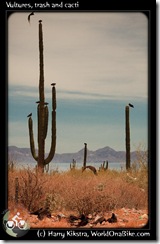 The day seemed to progress nicely when we were treated by a nice slow downhill the next 20km, but then it turned into a hellish experience. No shade for a rest, the hot headwind slowed us to a halt, while small hills were followed by a 13km constant climb with the temperature cheerfully climbing to above 35C/95F as well. It cannot get much worse than this.
All the places that were marked on the map were either no longer there or closed and/or decaying, so no refrescos could be bought. We had both run out of water and stopped a passing ambulance for some water (we got about half a litre), to prevent further rehydration.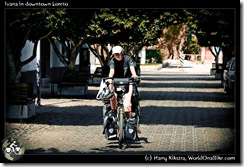 Finally, after 65km (40mi) and almost 6 hours on the road we could start the downhill towards Loreto, a dusty town with a friendly old centre, including one more mission.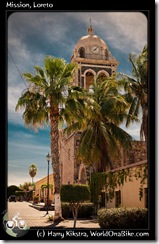 What was more important was the water filtering shop in the beginning of town (the friendly owner donated 2 litres of cool water, where can I sent the recommendations for sainthood?), an overpriced supermarket and the juice bar in downtown selling fresh OJ by the litre and a nearby hose to wash the salt of our faces.
Once our body temperature had lowered enough to approach that of the air surrounding it, we headed out for  our last section towards a small town named Juncalito. We passed some ugly new housing projects, with unnaturally green lawns and fake ponds. Meanwhile the temperature finally dropped a bit. Even with the cool morning and the freshening evening we clocked an average temperature of 30,2C/86F, during the 12 hours we had spend on & around our bikes; too much for comfort and we were ready for some rest.
It took 2 small but nasty hills before we reached the house of Roberta, a WarmShowers host in Juncalito. She lives with Smooch the cat in this small town, off the grid, but powered by solar panels and the caring of the neighbours, who immediately came out to greet us and to hand us all kinds of vegetables.
Roberta had even prepared a wonderful dinner for us; we felt we rolled from a hellish nightmare of a day into a cyclist's dream and soon after our feast we started a well-earned rest…
2-4 May 2009: In Juncalito: sea critters & festive cruisers.
We stayed 3 days in Juncalito as there were too many fun things to do to rush and we enjoyed Roberta's company.
One of her neighbours borrowed us 2 kayaks for a few hours, so we could circle a nearby island to check out the pelicans, crabs and fish. We will need to cross the high mountains in the back soon, but for now we enjoyed being at sea-level.
It was a great trip and a welcome change from the bike, finally some upper body exercise…
Festive Cruisers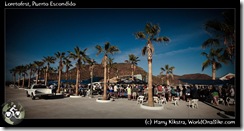 It also turned out to be the time for the "Loretofest", a yearly gathering of cruisers, i.e. people living and travelling on their boats. Most cruisers seemed to be in their fifties, but there were also younger and older ones as well as kids travelling.
They had all come to Puerto Escondido ("Hidden Port", 5km from Juncalito), to meet up and celebrate their lifestyle together, while raining funds for the less fortunate local youth.
Ivana and I entered a bubblegum-blowing contest on the 50's night, enjoyed the cooking of the cruisers at the tasty potlatch and caught up on some work using the harbour office's Wi-Fi. It was interesting to see this totally different subculture, that actually had quite a lot in common with us BikeTravellers, living and travelling outside the lines…
We were happy we had found Roberta's little piece of paradise to rest, but we had to leave her, Smooch and the dozens of hummingbirds circling her balcony, to get on the road again. One more long stretch separated us from La Paz, gateway to mainland Mexico!
Kowalski! Status report!
Total km: 9225. Knees and back were ok, though slightly overcooked. I pushed the bike when it got too steep and that seems to help prevent further injuries. So far no more flat tires in Baja California (after the one the first day in the North), so that is above expectation. Bikes are doing well, but they are looking forward to the 2nd oil change in La Paz…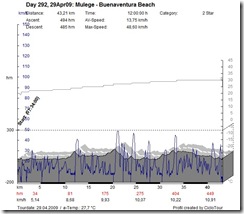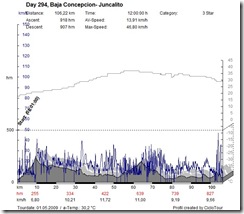 We did not want to leave without seeing the marvellous natural wonders of the South-western US. It would take more than 6 weeks to visit all the places on a bicycle, which would probably ruin my knees and we would be in trouble as our visa was running out.
So we opted to rent a car instead. It was a tough trade-off: polluting the nature because we wanted to see the beauty of it… Let's hope that my images can inspire some people to realize that these and other grand places still exist and that they need to be respected, preserved and protected for future generations.
23 February 2009: Death Valley
Often overlooked, yet so close to LA. I had been here before while working on the Dutch TV show the PlanetRace and I like it. It takes a while to get used to the place, but then the barren beauty will grip you. It is best to visit in winter as in summer it can get over 50 degrees Celsius (122 degrees F) easily…
28 February – 1March 2009: Las Vegas
We had stayed with Steven, a CouchSurfing host that works as a biologist in the park. After breakfast we went to see 2 more viewing points, Zabriskie Point (see pix above) and Dante's View (left).
It is only a short ride through the desert from Death Valley to Las Vegas. Suddenly this huge city pops up, in the middle of dry mountains.
After meeting our new host, CouchSurfing Michael, we decided to drive to the famous Hoover Dam first. It was not so impressive, the new bridge they were building high in the sky (to take the loads of the dam road) was actually much more interesting.
We stopped for a moment to eat our lunch at Lake Mead, the artificial lake that was the result of the Hoover Dam, now a popular boating place. It was clear that the water level had been slowly falling, not sure if it will fill up again…
We headed back into Vegas and did a small tour of the casinos as Ivana had never seen anything like it. All places are kept dark (no windows) and the exit is the hardest thing to find. Everything is designed to keep you glued to your seat so you gamble and lose more.
We never gamble, but Ivana had saved up some quarters in change so we thought we'd give it a try. But though 5 years ago, you could hear the familiar (and stimulating!) sound of quarters in all slot machines, they had now all been changed. All machines only accepted paper money, credit card or paper vouchers. The latter was also the only thing you could win!
We checked several casinos, but no machine would accept our handful of quarters! Finally, in the MGM Grand we discovered that the small 'Horseracing' table would accept it and we spent an hour chasing plastic horses to the finish.
Every time we won, even for just 3 or 4 quarters, we paid out, so we could hear the 'dink-cling-ting' of the quarters. You could see from the faces of all the visitors that everybody thought this was much more fun than feeding credit cards underneath computer screens, but apparently Vegas is not about having fun.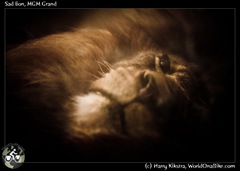 It turned out that the MGM Grand had a real live lion inside, though it looked so sad and drugged that 'live' maybe was an exaggeration, it was a pain to watch.
In the evening we went to visit Michael, as he works in a bar Downtown. He told us about the lightshow in the pedestrian zone, and it was great to see and hear.
A huge projection screen covering the entire street showed images of Queen and musical symbols, while 'We are the Champions' played from speakers everywhere.
We ended with viewing the famous light and fountain show at the Bellagio and headed back into the suburbs where Michael lives.
Here is a little overview of 'Sin City':
25-26 February 2009: Las Vegas – Zion national Park
The next morning we visited the Venetian Hotel, which was beautiful in some ways, but –especially if you have been in the real Venice, and I do not mean LA- it was just grotesque and terrible..
We managed to find our way out and entered the dry dusty desert again. It was already late and we were too late to buy our park permit for Zion National Park, so we decided to camp out and headed for the campsite. It was quite pricey, so we drove around to see if we could find some small tent, which we could share a place with. Just when I pointed out a small blue tent, Ivana said: Hey that are Fanny & Didier!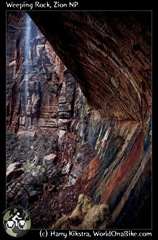 She was right, it was the cycling couple we had met a few weeks ago in Ano Nuevo.though they were supposed to be in Phoenix Arizona by now, they had been on such bad roads (the traffic was bad and there were no shoulders or other places to cycle), that they turned back and decided to rent a car instead…
However sad the reason, it was fun to see each other again and we made some nice pasta together before heading into our tent.
The next morning we bought our Annual National Park Permit pass. It costs about $80 but allows entrance into all parks and though it easy to dodge the entrance fees by arriving after dark, the money is well spent so we were happy to contribute a bit back.
Zion is a small park, but with a very nice quiet dead-end road, offering many routes for hiking or just to sit and watch the mountains. Due to my knee we could not do a longer hike, so we went out through a long tunnel and enjoyed a few stops on the East side of the park, admiring the orange and red rock formations.
Next: Part 2: Bryce Canyon, Horseshoe Bend and Wire Pass Slot Canyon!
The next park was only a few hours away, Bryce Canyon was waiting for us, see the pix in the next report, coming up very soon…
The sign on the left brought some reality into vision.
Could we continue with the current state of my knees or was this really the end?
There was only one way to find out.
31st Jan 2008: SF – Half Moon Bay, about 50km
I kept the Rohloff in low gear all the time and promised Ivana that I would get off the bike and push when it was getting steep. Ivana also had taken more weight than before, so my load would be lighter.
There were only two real hills but they were steep. First we slowly climbed 200 meters (650ft) from the sunny shores into the windy and cold rolling fog on the top of Daly City. Pushing the bike actually hurt my knee more, so I tried to cycle with just one leg doing all the work and that worked out quite well.
The next hill was steep but also so narrow that pushing would be too dangerous. We had arrived at the infamous 'Devil's Slide', notorious for cyclists for the shoulder-less road with its blind corners leading from a dark forest to a scorching hot pass, 150m (500ft) higher.
The good thing was of course the downhill. As there was still not much shoulder, there was no choice but to full speed in the middle of the road…
We reached the state park campsite just before dark and could see the sunset from Half Moon Bay. The regular campsite was full at $25 per spot, but fortunately, almost every Californian State Park has a small 'Hiker-Biker' area, which has no hook-ups, but generally costs only $3-5 per person. This was completely empty and for $6 we had more space and were more secluded than all the RV's. It was nice to be in our tent and in the open air again after a month of CouchSurfing in the city.
1-2 Feb 2008: Half Moon Bay – Santa Cruz via Ano Nuevo
The knee was not too bad, so we decided to do two more days of about 40-50km each. The first was a nice sunny day and we cycled relaxed. I had seen the recommendation to visit the Ano Nuevo State reserve in our guidebook ("Bicycling The Pacific Coast: A Complete Route Guide, Canada To Mexico
".
We had been using this book from Vancouver and though we varied a our route many times, the times we were on the 'official route', it was worth every cent. We used up one page at a time (in our see-through map cover of the Ortlieb handlebar-bag), so the book got lighter every day 🙂 Next time we need a Kindle version to save paper:
There was no official place to stay, so we went to ask the farmers; for the first time in our trip, we were sent away from not 1 but 2 farms, each with loads of space. The caretakers were not the owners and everybody seems to be terrified of getting sued for anything…
It is a shame, as all we needed was a few square meters of grass; we could even have shared some great stories with them… Anyway, we ended up camping secretly on some grass near the farms behind some old buildings and made sure we were ready to go in the early morning.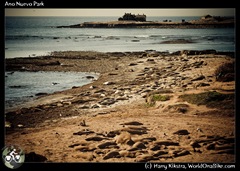 Only a mile down the road was the Ano Nuevo park, home of the biggest colony of Elephant Seals. As it was breeding season, we could not go to the seals without a guide, and as all tours were reserved, we had some time for a relaxed breakfast in the sun, next to some deer.
The friendly people in the Visitor Centre not only found us a spot in a group, but they also waived the fee for us, after hearing about our trip and low daily budget! We ended up watching the Seals and their young with a very nice group of elderly people from San Jose (see their 'leader' Don here). They were on their weekly hiking trip (!) and enjoyed the seals and the entertaining stories of the docent/guide.
After the tour we had lunch with them (thanks for the salmon sandwich!) and when saying goodbye several members of the group surprised us by giving us some cash donations! We were not quite sure what to say, but it was appreciated, as we had to replace our mattresses and their generosity covered that exactly.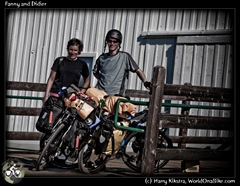 We also met two other biketravellers, originally from Switzerland, living in Vancouver. Fanny & Didier were on their way from Vancouver to Phoenix, from where they would return home. They nearly had an accident on the Devil's Slide when Fanny hit a stick with her pannier. We gave them some Ortlieb repair kit and continued our way, while they went to see the seals, but they caught up with us a few hours later.
We had not had much internet the past days, so we only found out in Santa Cruz that we had offers from several 'WarmShowers'. Ivana went out to find the cyclists again, so they could 'use' one of the address that had reacted later.
We stayed with Deb & Tom, a very friendly couple with a nice house and enthusiastic young dog! We had joked before that after 2 nights of camping, we were ready for a soft bed again and our wish was granted 😉
3-4 Feb 2008: Santa Cruz – Monterey, via Sunset Beach, 35 + 60km
The next morning we first went to visit the gallery of one of my nature and landscape favourite photographers who lives near Santa Cruz: Frans Lanting, scroll the books below for some of his classics:
Unfortunately Frans was not there himself, but it was great to see the full-size prints of his classic shots, that are for sale in his gallery..
We continued our way through the maze of Santa Cruz, guided by the book until we suddenly left the city for a more rural surrounding. Fields and fields of strawberries were being planted by dozens of Mexican labourers. We had had more small hills than expected; my knee was hurting and we decided to call it a day at the Hiker-Biker site of Sunset Beach eating around a campfire of pinecones…
The next morning we started out ok, meandering through the fields, seeing more strawberry fields and a huge parking garage for seals. But just when the strawberries gave way to the artichokes a super strong wind blew in our face and we had to fight our way into it.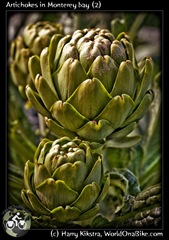 There are some nice bike lanes closer to Monterey, though our positive feelings were overshadowed by a posted warning sign that mentioned that a jogger was attacked and that we should not cycle or run alone on this trail…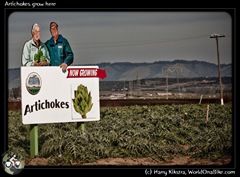 Monterey is quite a nice town, with beaches, a pier and a touristy centre. We had time to cycle and look around the famous Canary Wharf before heading back to the pier for nearly unlimited samples of clam chowder 🙂
We checked the famous aquarium, but the $30 per person entrance fee was outside our budget, so we went to look for the free sea wildlife instead.
We spotted an otter far away, but later we saw him again, close to the shore, eating away his seafood dinner, while the seals were sleeping on the rocks and the birds were waiting for leftovers. It is great that the shores of Monterey bay are a protected reserve, else these scenes would only be visible inside the aquarium…
We stayed two nights with Nathan, a young outdoor sports lover. We were his first CouchSurfing guests, but I think he enjoyed it!
He was very nice, helped us with some errands (we bought new mattresses from our donation money) and let us stay during the day, so we could catch up with some work.
Ivana lost herself in a new miniseries we had not seen before: Weeds, which was quite an interesting way to look at some aspects of US culture.. It was fun to see as well, we had not been watching any TV for several months.
In the evening we went to a bar in town and met up with our next hosts: biketraveller Diego and his friends. We moved to their house in Pacific Grove the next day through a terrible rain shower and arrived soaked.
We stayed a few days with them, and went for a 40km circular ride to the monarch butterfly gardens, the coast and along the famous '17 Mile Drive'. The latter was a bit overrated in our view as it is just a collection of too big houses, (of which half were for sale) and the rest of the area are endless golf courses filled with old, unhappy looking guys with funny pants, and some deer… Still some of the views were nice and it was relexed to cycle without luggage:
An afternoon in the aquarium
When he heard that we did not visit is because of the high entrance fee, Diego contacted a friend of his that works at the Aquarium. He arranged that we could come in for a brief visit close to closing time, for free!

–
Though we do not enjoy captive animals, the aquarium was quite impressive. The otters (both river- as sea otters) were our favourites again, but we were completely mesmerized by the hypnotic display of bright orange jellyfish in blue water:
Kowalski! Status Report!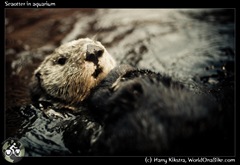 My knee was not getting better, but also not much worse. It was very painful after resting and sitting, but not too bad during actual cycling…
It was time to say goodbye to Diego, Rose and Ximena and continue our way South to the famous names like Big Sur, Santa Barbara, Santa Monica and of course: Los Angeles!
We had camped in the cold Redwoods & enjoyed the rest of the Avenue of the Giants leisurely. After no more than 35km we ended up in Redway, where we called Johnny, our host for the night for directions to his home and he picked us up and took us far into the curvy hills.
He told us how basically everybody in the entire county was somehow involved in the growing of marijuana, either for 'medical' or for business reasons, and that even the local radio had special announcements when 'the helicopter' would be on patrol.
This got confirmed by Todd, our host for the next night and was amazing to hear as we thought that with the 'war on drugs' and all, easy targets (like very citizen in a 50 mile radius) would be focused on first, but apparently it was just part of life here.
We had been told about Todd by our friend Kristen from Vancouver, who had cycled and met him here a few years ago. But before we could sit down at the fire and listen to his stories we had two encounters.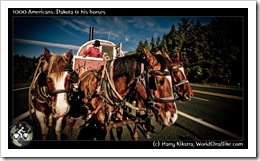 When going slowly uphill I noticed some fresh looking scat on the side of the road. It didn't really look like Grizzly material and I thought we had left the wildest bear country by now.
Soon I saw more and with the sun in my face, I viewed a dark shape halfway up the hill. Even though I was only going about 8km/hr (5mph), it was the first thing I encountered on a hill that was slower than me and soon I caught up with a strange sight: A large wooden horse cart, pulled by 3 horses -with a 4th on the side- was slowly making its way up the hill, completely blocking one of the two lanes.
An old man with was standing proud. he was not too friendly and didn't say much, but I found out that his name was Dakota and he had been travelling like this for 25 years, all west of the Mississippi…
Our next encounter was with a dreaded place: the Leggett Hill. Actually it was much easier than feared beforehand, steep but constant, narrow, but zero traffic. We did not have to walk and Ivana arrived at the pass as well without much problem.
A Short downhill later we arrived at a level part, called Haley's Grove, where we spent the night inside a trailer. Read about our chance meeting with Todd here on 1000 Americans.
12-14 Dec: Breaking a knee and viewing a lion between Hales Grove – Jenner, via Mendocino. 74km + 78km + 70km. Plus 3km  up and down..
A long downhill through the woods brought us back to the coast, but there was one more surprise, the Rockport Hill. When going up, my knee started hurting and we both pushed up several parts as it was too steep in places.
Back at the California coast, the road kept on oscillating between sea level and a few hundred meters above it for the next days. In 5 days we had climbed more than 5000m, so 1km vertical per day. My knee started hurting more, even on the flatter parts and at the end of the day I could barely walk as my knee would not bend.
Probably the best thing to do would be to rest or see a doctor, but we were on the 'Lost Coast', far away from any medical assistance. Besides, we were only a few days from San Francisco, se we decided to continue and seek help there. Also, not only my knee was bad, our multi-charger had broken down and I had no more batteries for my cameras, which made me feel even more handicapped than the fact that I stumbled more than I walked…
We had stayed with Barry in Mendocino, who was about to embark on his own bicycle trip. as happens often with our hosts, he called some friends, Chuck & Maria, to ask them if we could stay with them the next night. Some hours before we arrived, I was waiting on the side of the road for Ivana to catch up so I could point out a large group of deer, when a car pulled over.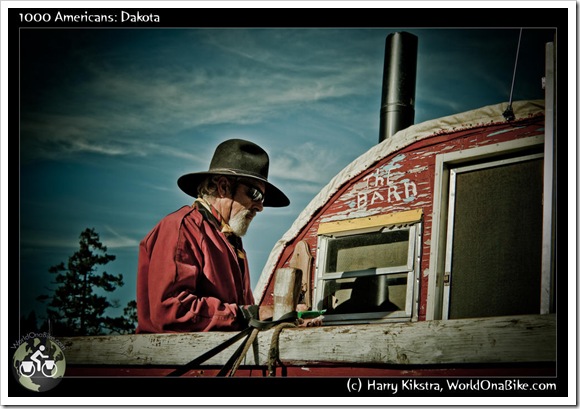 Dakota has been travelling step-by-step through the US for 25 years. He doesn't say much, but enjoys the time on the road, with his 3-4 horses (he has to retire some of them), that pull his wooden cart.
Actually, not even all of the USA, but just 'West of the Mississippi, I never crossed it!' …
As he is the only one travelling slower than us, but he mostly takes up an entire lane, wile we stay on the shoulder where available. This has caused him to be expelled from the Highways many times by police, forcing him unto even smaller & steeper roads…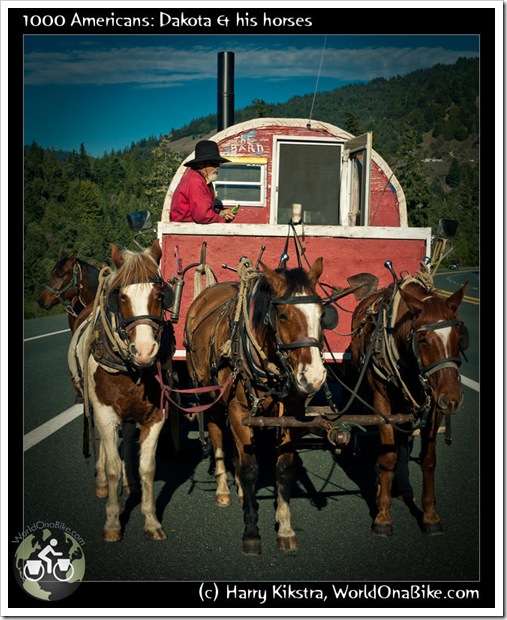 17 October 2008: Vancouver to Victoria, 75 km
The weather gods did not want us to leave Vancouver, maybe they thought I should rest more. Wind and rain pounded on us when we made our way to the ferries in the Southwestern point of the mainland of Canada. we had taken the monorail East first as the direct route would have led us through the George Massey Tunnel, off limits for cyclists. The shuttle for cyclist had stopped for the season and we did not think that any bus could take our heavy bikes on their frontloading rack. we could not lift them up there anyways 🙂
After about 30km through mainly flat and wet land we ended up at the ferry, just in time for a 14.00 departure. It takes about 90 minutes to cross the Strait of Georgia to Vancouver Island, the largest island on the West side of North America.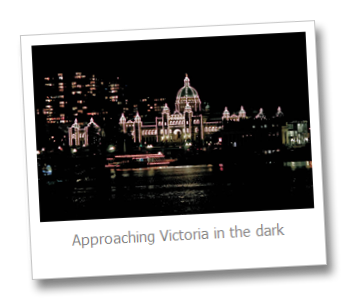 The Lochside Trail, turning into the Galloping Goose trail later on, starts right outside the ferry terminal and is a great way to see a bit of the island. It is an old rail track, sometimes unpaved, sometimes crossing roads and even wooden trestles but always very scenic for all its 35km. We saw deer along the car-free trail, many flocks of geese and fields full of pumpkins. we enjoyed it so much that we ended up entering in Victoria in the dark…
We stayed 2 nights with our great Warm Showers list hosts, Mark & Cathy. They took us to a nice little Farmer's market, one of the last of the season. It is nice to see that more young people are supporting the local farmers and eating healthy produce, even though it costs more than the preprocessed and mass-produced 'food' from the larger supermarket chains. I feel that our generation (at least a part of it) realizes that we should value fuel for our own system more than that for our cars… Read more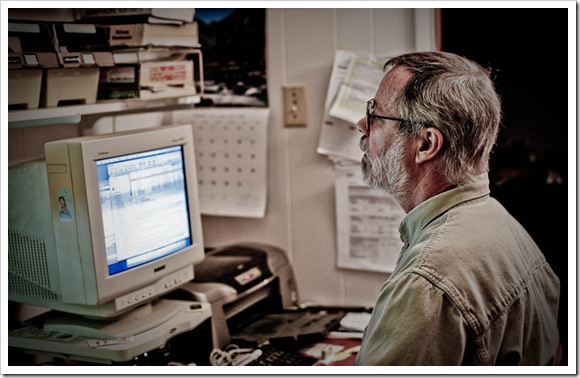 John Williams is a filmmaker that has captured the wonderful colourful life under sea level. He has shown flora & fauna of all sizes, colours and types, but maybe the most interesting thing is that most of this was shot jus in his own 'backyard': the Puget Sound, the busy body of water separating Seattle from the Western Part of Washington State.
Many of his films are used for educational purposes, which might help preserve the wonderful world that so few people know about…
See more about John and the programs he made, on his website http://www.stillhopeproductions.com/
Vancouver is a nice city. Even though we had to get used to being in a large place again, we enjoyed the neighbourhoods, the bicycle lanes, the beaches, Chinatown, Sushi. I will keep this report short and just show you some images.
We were surprised by the large number of homeless people in the streets downtown and the lack of a real 'tourist' area. A lot is going on in Vancouver as the Olympic Wintergames will be here in less than 16 months: new buildings, houses and more.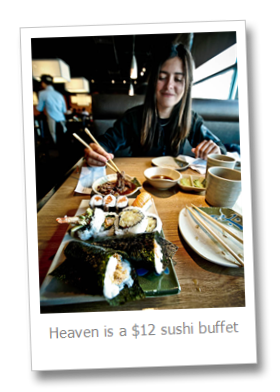 We spend many days resting at Kristen's place. I had to transfer many websites from one host to another, which is the electronic version of emigrating an entire family, but all went well and now www.BikeTravellers.com, www.ExposedPlanet.com and some others are finally reachable and fast again.
We went into some big outdoor and bicycle shops but did not really need anything. I commented about this on Bikeradar, a well-known website that had reviewed our Santos Travelmaster Read more