17 October 2008: Vancouver to Victoria, 75 km
The weather gods did not want us to leave Vancouver, maybe they thought I should rest more. Wind and rain pounded on us when we made our way to the ferries in the Southwestern point of the mainland of Canada. we had taken the monorail East first as the direct route would have led us through the George Massey Tunnel, off limits for cyclists. The shuttle for cyclist had stopped for the season and we did not think that any bus could take our heavy bikes on their frontloading rack. we could not lift them up there anyways 🙂
After about 30km through mainly flat and wet land we ended up at the ferry, just in time for a 14.00 departure. It takes about 90 minutes to cross the Strait of Georgia to Vancouver Island, the largest island on the West side of North America.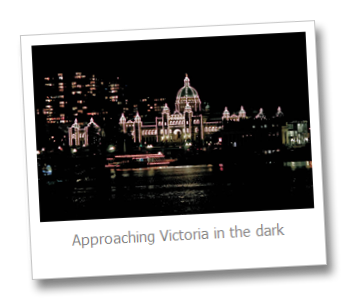 The Lochside Trail, turning into the Galloping Goose trail later on, starts right outside the ferry terminal and is a great way to see a bit of the island. It is an old rail track, sometimes unpaved, sometimes crossing roads and even wooden trestles but always very scenic for all its 35km. We saw deer along the car-free trail, many flocks of geese and fields full of pumpkins. we enjoyed it so much that we ended up entering in Victoria in the dark…
We stayed 2 nights with our great Warm Showers list hosts, Mark & Cathy. They took us to a nice little Farmer's market, one of the last of the season. It is nice to see that more young people are supporting the local farmers and eating healthy produce, even though it costs more than the preprocessed and mass-produced 'food' from the larger supermarket chains. I feel that our generation (at least a part of it) realizes that we should value fuel for our own system more than that for our cars… Read more
Vancouver is a nice city. Even though we had to get used to being in a large place again, we enjoyed the neighbourhoods, the bicycle lanes, the beaches, Chinatown, Sushi. I will keep this report short and just show you some images.
We were surprised by the large number of homeless people in the streets downtown and the lack of a real 'tourist' area. A lot is going on in Vancouver as the Olympic Wintergames will be here in less than 16 months: new buildings, houses and more.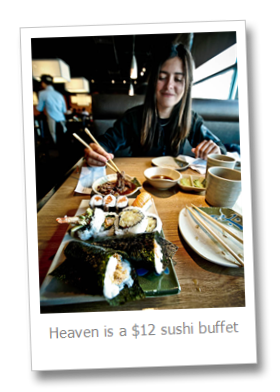 We spend many days resting at Kristen's place. I had to transfer many websites from one host to another, which is the electronic version of emigrating an entire family, but all went well and now www.BikeTravellers.com, www.ExposedPlanet.com and some others are finally reachable and fast again.
We went into some big outdoor and bicycle shops but did not really need anything. I commented about this on Bikeradar, a well-known website that had reviewed our Santos Travelmaster Read more
Kristen and her housemates live together on the outskirts of Vancouver city. All of them are vegan or vegetarian and most of them can be found doing something with a laptop on their lap (like me and Lenny 🙂
She made us feel at home, gave tips about our upcoming trip towards Mexico, as she had cycled the entire route a few years before.
She works with children, has created wonderful hand-made toys and has a beautiful heart, I  trust she will make her dreams come true..
Richard has not only cycled a lot, he is known for having written numerous popular children's books, some together with his wife Magee. He is a great storyteller and still goes everywhere to capture audiences, though they live in Prince George, the crossing of the Yellowhead Highway, Cariboo Highway and the Fraser River.
Maggee teaches and her kids (she brings them home every now and then) seem to love her, but not as much as Richard does, as he is absolutely crazy about her!
Together they are one of the few households in Prince George that does not own or use a car for transportation. They are incredibly hospitable and wonderful people, have introduced us to their friends and family, helped out with medical problems and took us into their family.
Oh, and take a look here at Romke's blog to see how happy his kids Kira & Jelte were when they received two autographed books!
We had spend another night in Champagne, hung over from all the food! We headed out on the old Alaska Highway and took a look in the old Indian Village nearby. It is more like a museum, with some examples of how the people lived before the days of the Highway and the 'white men'. Though it was closed for the season, we wandered around, through the different huts. It had a very high 'Blair-witch-project' -level and Ivana wanted to leave quickly 🙂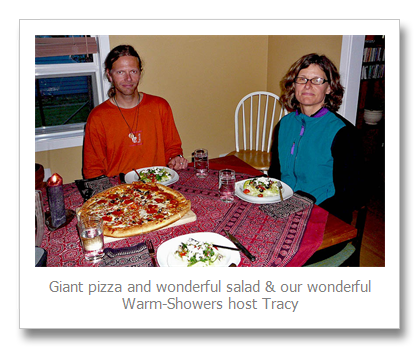 It had started raining again and though it stopped for a while, it came down with full force when we were about 30km away from Whitehorse. I was freezing, but Ivana -who did not have any rainpants- was even worse. We went to the first open store and asked if we could make a call. 10 minutes later, Tracy picked us up and took us to her house..
Tracy is one of the 6000+ people on the Warm Showers list. These are biketravellers from all over the world, opening their house for other cyclists. This can mean anything from a place to pitch our tent to a spare bed. No money is exchanged, as in the end most hosts will get some Warm Shower elsewhere. As the host are cyclists, they know what other cyclist need: mostly a warm shower (hence the name), a place to wash and dry laundry but also a lot of food 🙂
If you want to meet some nice people on a bike, usually filled with stories, sign up yourself and host us or other biketravellers.. Read more